Jobs, organizational tasks, and procedures have become more automated with time. However, soft skills is one thing that machines cannot yet replicate. Nevertheless, a study by Deloitte reports that 'occupations based on soft skills will account for two-thirds of all the jobs by 2030'. Moreover, hiring employees with more soft skills can increase the business's revenue.
In this rapidly changing world, how the work gets done is evolving. So whether we discuss in-office, remote, or hybrid jobs, how we approach the hiring process and the industry-relevant skills have also changed.
Therefore, soft skills like empathy, emotional intelligence, adaptability, integrity, etc., now play a significant role in the hiring process and the successful work performance of the employees.
Interestingly, soft skills are prominent in the sales department as well. Of course, to sell products and services, one requires excellent communication and collaboration skills, which are an integral part of soft skills. And today, we will be discussing the same, i.e., how to coach your team on soft skills.
As a manager, you might think of the best ways to help employees reach their highest potential. So, here's a comprehensive guide for the same!
The Priceless Value Of Soft Skills For Sales Team
In order to coach your sales team, you might be required to follow certain strategies. But before that, let us discuss its significance.
Salespeople with soft skills are great at relationship building. However, they might not close the sales every time, but their prospects and customers trust them as a salesperson. This leads to excellent customer retention throughout their career in sales.
Interestingly, it's not just the customers who benefit. Salespersons with exceptional soft skills make you and your team's life convenient. These amazing individuals:
Talk to you when there's an issue
Help team members get through tricky situations
Diffuse tension and crisis in the workplace
They build trust and make the workplace positive for everyone. Thus, soft skills are integral not only in the sales department but everywhere in the organization.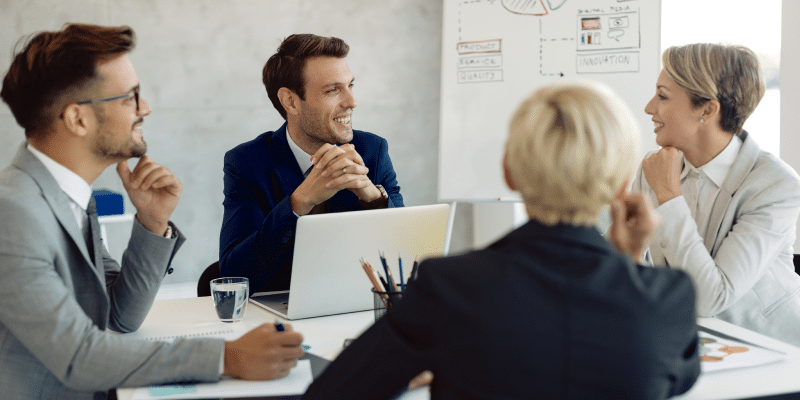 The Need To Improve/ Inculcate Soft Skills Within The Team
Do you know that almost 57% of leaders think soft skills are more important than technical skills? We bet you don't!
Soft skills are indeed necessary for the smooth sailing of business. Here are some reasons for the same!
Improved Decision-Making
CEOs and managers are always burdened with the responsibility of making crucial decisions that affect the organization in numerous ways. Moreover, the decisions they make are directly related to listening skills.
Often many leaders fail to lead because they lack this skill. As a result, they make decisions without thoroughly studying the organization's current needs.
But having good listening skills isn't just limited to CEOs. Team managers must also incorporate this skill to ensure that innovative ideas are given the voice they need, and each team member must feel that they are heard.
Drives Positive Change
Miscommunication can lead to confusion and heavy losses, causing inefficiency. Therefore, an excellent communication channel is needed to drive efficiency and positive change in the workplace.
Clear and effective communication can help your organization achieve goal alignment in every department. Moreover, through this, employees will be aware of the challenges faced by the business and might come up with innovative solutions.
Better Problem-Solving
Developing soft skills within the team can make employees proactive in recognizing problems and barriers to reaching their goals. For instance, if a problem arises in the sales department, salespersons will employ better listening and communication skills to understand where the sales strategy has gone wrong. Thus, this will result in better problem-solving and effective decision-making.
Increase In Sales
Developing soft skills will benefit your sales team during the negotiation process. How? Well, employees can use their competency to engage with the consumers personally without breaching the professional code of conduct.
When salespeople have excellent soft skills, they discuss the consumers' pain points and determine what they are actually looking for. Then, the employees can devise a suitable solution through the discussion, thereby increasing sales. After all, a satisfied and happy consumer tends to return every time!
Also Read: Sale Closing Tactics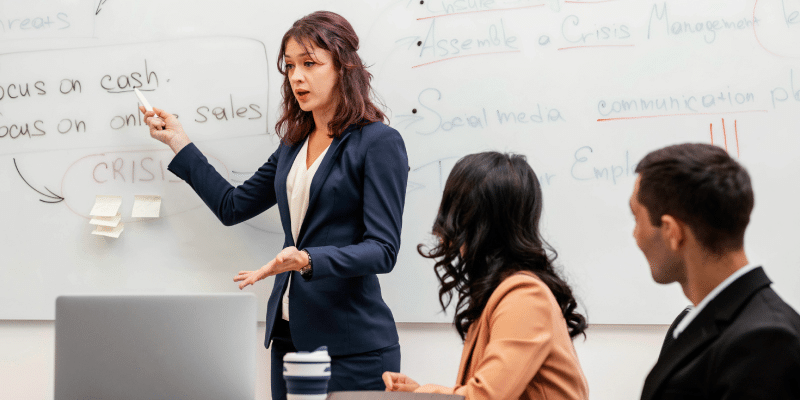 What Soft Skills Are Required To Coach Your Sales Team?
In order to coach your sales team, several soft skills are required. Here they are!
Communication
The most common and effective way to coach your sales team is to have effective communication. Delivering the right message in the right way is something that salespersons do on a daily basis. Ranging from answering customer queries to convincing them to buy a specific product, sales staff need to be master communicators!
Thus, it is best to help employees inculcate and practice this skill in different, relatable situations.
Persuasion
When it comes to the most critical soft skill, persuasion is a close second to communication. Now, this isn't the art of being 'pushy'. Instead, it's the art of influencing people to do what's in their best interest, along with benefiting the company.
For instance, a financial advisor helps consumers find the best insurance plan according to their needs in return for earning a commission.
In the above example, both the agent as well as the customer are being benefited. Thus, persuasion is a necessary skill to have!
Emotional Intelligence
What is the difference between an average and an extraordinary sales rep? Their level of emotional intelligence!
Don't think that people genetically have emotional intelligence. Some might have it, but some might acquire it through soft skills training.
Emotionally intelligent leaders can read others' emotions with ease and exhibit their emotional responses to achieve a favorable outcome. This skill plays a prominent role in sales.
Salespeople can easily understand what the consumer needs. Likewise, they also discuss their issues with the products and services, thereby offering them satisfying solutions.
Curiosity
Salespeople must learn rapidly and consistently with the ever-changing markets, products, and services. So, when a new feature or update comes out, they need to learn about it. In addition, when a process changes, they need to know. Finally, when a target consumer changes, they must know about that too! In simpler terms, they need to be continuously curious.
Thus, with the sales staff often being on the move, the best way to foster curiosity is through mobile learning. As a manager, you must make bite-sized chunks available to the sales team so they can keep learning anywhere they go. Learning can include acquiring soft skills, learning technical updates, and much more!
Resilience
'No, Thanks! Maybe next time. It's not for me'.
These are some painfully familiar words to most salespeople. But, unfortunately, when rejection takes its toll, it can lead to the sales team thinking they aren't good enough. As a result, they might plan a career change.
However, avoiding this situation and keeping them on the team is possible only through resilience.
Resilience teaches how to bounce back from rejection. For example, resilient salespeople often stay positive, view failures as learning opportunities, and do not take 'NO' personally.
Thus, to develop this skill, it is best to help them acquire a growth mindset, enabling them to put in the effort to increase sales.
Some additional soft skills to coach your sales team include:
Active Listening
Decisiveness
Empathy
Adaptability
Critical Thinking
Problem-Solving
Team-Building/ Teamwork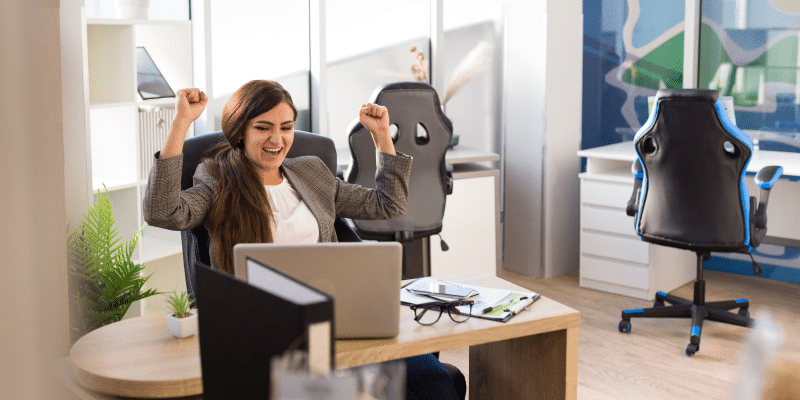 Keep Learning, Keep Excelling!
Sales teams will always need technical knowledge and abilities to perform their jobs. But to succeed in their roles, they need to acquire soft skills.
Basically, the balance between both hard and soft skills is what every employee needs. Thus, the sales team must have excellent soft skills to excel in their positions, satisfy consumer demands, and benefit the organization.
Try incorporating the skills mentioned above to coach your sales team and see the difference! Also, tell us how you think your sales performance could improve with soft skills training.