Authenticity is a healthy alignment between internal values/ beliefs and external behavior. Authenticity comes from finding your style and how one leads, i.e., making life's decisions that reflect your values, ethics and overall personality.
Well, if we talk about leadership, it primarily begins with authenticity, i.e., doing your routine tasks without compromising your values, morals, and ethics. After all, people trust us when we are true to ourselves and our work. And this trust is what makes it possible to get things right.
Leaders who know the significance of building trust are able to be authentic without behaving or being inappropriate.
Today, we will discuss all about authentic leadership – what it is, why it is essential, and how leaders can become authentic. Thus, make sure you hang on till the end!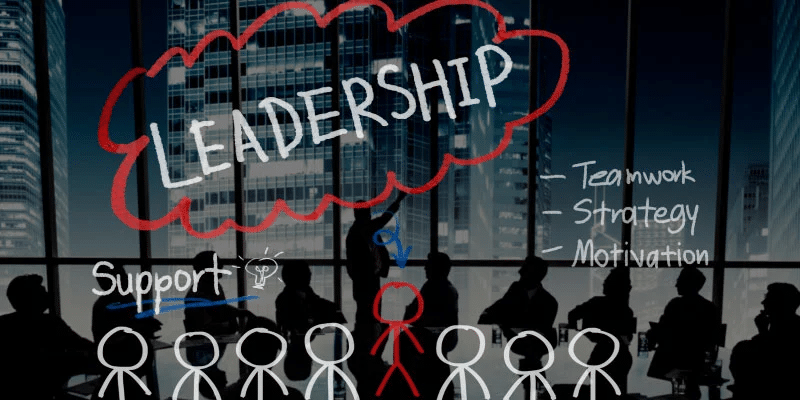 Significance Of Authentic Leadership
Following an authentic leadership style, managers bring their entire selves to their job and participate fully and honestly in the workplace. Companies that can foster authentic behavior are likely to have engaged, motivated, & enthusiastic employees.
On the contrary, inauthenticity results in a disruptive, negative force, thus adding to distrust, uncertainty, and lack of employee engagement at work.
Interestingly, if you walk, talk, or look consistently, authenticity becomes really easy. This is why it is significant to understand social identity & embrace authentic leadership so that more people are able to work honestly & morally.
What Guides An Authentic Leader?
There are numerous ways to describe an authentic leader:
They are passionate about work
They commit to the organization
They focus on personal and professional goals
Authentic leaders are honest with themselves and are guided by the principles they have. In addition, although they may be in charge, their principles govern them primarily. Moreover, building character and culture is essential for such professionals. Thus, they align their beliefs and behaviors with organizational principles.
Interestingly, authentic leaders have the necessary skills and integrity to make the right choices as and when required. Below are the skills that define authentic leadership:
Self-awareness enables you to understand your relationship with your employees and the organization.
It allows you to share and celebrate organizational success.
These characteristics offer you the ability to make necessary decisions with integrity, thus allowing you to support your team & remain committed to your work.
This enables the leaders to create a future beyond their current reality, thus motivating the employees to work towards organizational goals.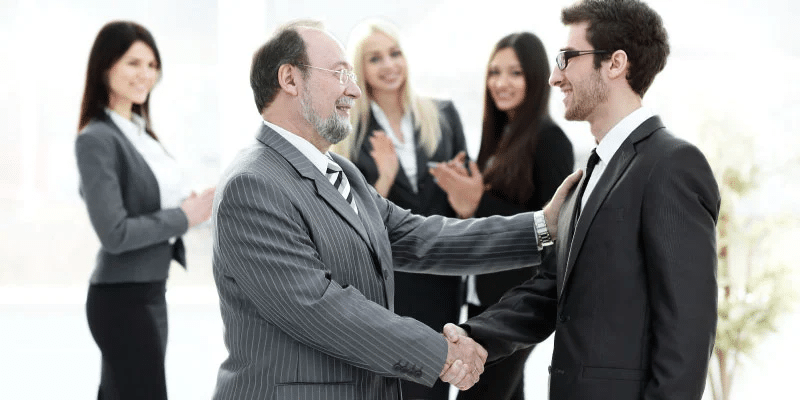 Authentic Leadership – Tips To Become An Authentic Leader
Becoming an authentic leader doesn't have to be a complex process. Here are the best tips for becoming one!
Rethink Your Leadership Image
A sincere passion & desire to learn & change is what consists of a leadership image. Considering these three pointers, consider the gap between the image you would like to project and what others have of you.
A big obstacle to authenticity is maintaining a specific image. You may have defined your limits, but perhaps it's time to let go of those tight limits/ expectations of how you need to appear. In short, it's best to reveal your humanness to become a better leader.
Being aware of your current image and leadership brand often goes a long way. But before you tailor your leadership image, ensure to get a good, truthful picture of your current image. In addition, take time to understand how others see you and why. Thus, seeking feedback from your colleagues or upper management can help you in the long run.
Moreover, you can also ask your friends, family members, or any significant other. They will shed light on how people view your words and behavior.
Increase Your Self-Awareness
A key component to behave ethically & authentically is to understand what you care about the most. One way is to boost self-awareness.
Think about it this way:
What are your likes, dislikes, values, strengths, and weaknesses?
Answering this question might seem simple, but when we begin answering it, it becomes quite complicated to find a solution for it.
Thus, boosting self-awareness is vital to know what your abilities actually are!
Assess & Evaluate
Once you know your likes, dislikes, strengths, weaknesses, etc., you can better understand how aligned your behavior is with your values, morals, & ethics.
So, assess what you already have and what is more important to you. Moreover, create a plan of action as well for how you are going to reach there.
Remember that there are no 'correct' pathways, and your choices and perceptions will change at various times. So, set goals for yourself that are aligned with your values.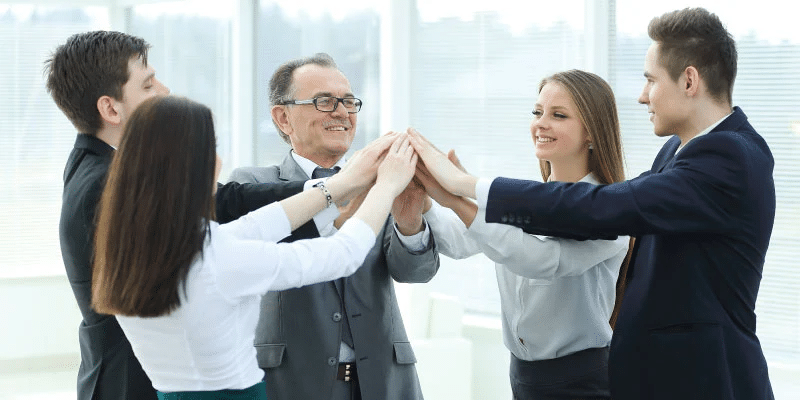 Take Action But Get Support Too
Make a change in your life by transforming your dreams into reality. Take small steps and try to align your behavior with values that matter to you. Moreover, keep on reminding yourself that genuine change doesn't happen overnight. After all, for leaders, a significant change is likely to be viewed suspiciously as dishonest or manipulative behavior.
In addition, you must know that real and sustainable change cannot happen without committing to daily minor tweaks over time. Thus, bringing trusted friends and colleagues into your plan can bring great authenticity. They can offer you feedback and solutions or might just be your cheerleaders.
At the same time, it is also integral to trust your own judgment regarding what's suitable for you.
Work On Communication Skills
Communication is a top skill for every leader/ manager to build trust and authenticity in the workplace. To improve your communication skills, consider the following tips:
Leaders who give examples through telling stories are more engaging. They can incredibly affect the workplace culture by describing what happened, how the issue was resolved, etc. Having a knack for telling stories can improve employee engagement in the workplace. Moreover, employees will also feel comfortable putting forth their opinion.
Clarity of thought and telling employees what to do is critical in the workplace. Every question and interaction is an opportunity to share ideas, vision, ethics, morals, values, and honesty.
But it is vital to strike a balance between too much detail & not having enough. Thus, ensuring that you can talk about your concepts & vision shows the grasp of your tactical skills!
Leverage Leadership Networking
It's not about collecting/ offering business cards. Instead, leveraging leadership networking is about building relationships & making alliances to provide services to others and your organizational goals & values.
So, to enhance your network & communication, think about your current priorities and challenges. Then, you can create a network diagram that directly relates to these aspects.
Further, rank the people based on your relationship with them and identify who is most important to you. Finally, recognize gaps in your network & take action to learn from others.
People listen and understand pleasant and enthusiastic speeches. So as a leader, you must pay attention to your intonation, diction, volume, pacing, and speed. And also, ask yourself, 'Do you regularly overuse a word or forget to breathe? In addition, do you rush through whatever you have to say?'
You are bound to appear friendly if you tap into your personal warmth. Well, the best way to do this is to smile. But, leaders often don't relax or smile unless they talk about something personal, like a childhood event, a recent vacation, etc.
But that shouldn't be the case! As a leader, one must also smile a little often while discussing business affairs!
Leaders who use inclusive language like 'we' or 'us' encourage passion in their listeners and motivate employees to draw on shared efforts and interests!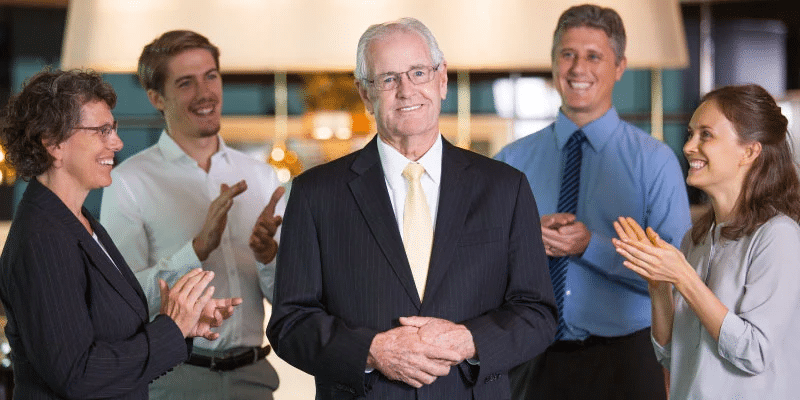 Conclusion
As you work on becoming an authentic leader, practicing new behaviors might feel strange & uncomfortable. But that's okay!
It is vital to note that you must avoid doing anything that doesn't mesh with your ethics, morals, and values. After all, your image can either be seen as an asset or a liability as a leader.
In addition, building an authentic leadership image is definitely not about creating a false picture of yourself. Instead, it is about identifying genuine aspects of yourself that help you personally and professionally.
So, tell us how significant authentic leadership is to you and how you plan to become an honest & authentic leader.
Also Read: Best Leadership Styles