As a student, you need to balance stress, homework, extra-curricular activities, internships, and so much more! Thus, time management is a critical skill to achieve success in the academic field.
Well, apart from being the most vital skill, it also enables you to make time for other passions, thus allowing you to take care of your mental health & overall well-being.
Thankfully, some amazing apps can help you manage time and increase your productivity. And, today we will discuss about the same.
So, grab your notepads & pencils because we will be talking about the best productivity apps for students!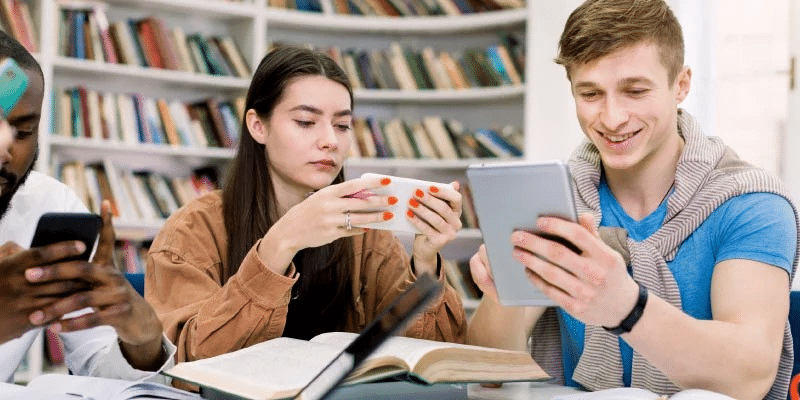 Best Productivity Apps For Students
Numerous apps boost productivity among students. However, there are different apps for different things, like for taking notes, managing tasks, etc.
So, here are the best productivity apps for students. Take a look!
For Taking Notes
As a student, you will be taking innumerable notes. Of course, the paper-pencil method is tried & true. But keeping only the physical copies of notes increases the risk of losing or forgetting them.
Therefore, digital note-taking apps help you keep track of all your notes, organize them, and obviously, you won't lose them. Here are some of them!
Google Docs is considered as one of the best productivity apps for students. Moreover, it's free with every Google account. Well, who doesn't have a Gmail account?
With Google Chrome, you can run the docs offline in your browser. This implies that you can still take notes even if you don't have internet connectivity. In addition, you can sync them afterwards with your account once you are connected again.
Google Docs shines out when it comes to collaboration, i.e., it lets you share notes with others in just a few clicks. You can then edit, suggest changes, and comment on the file. Thus, this app is perfect when you need to collaborate on a project but can't always be in the same place.
Tips:
Create a new doc file for every class.
Create notes for each theme that the course covers.
You can make a folder for each class/ subject and put all your notes & assignments in it to access it everywhere.
When working on long documents, keep your notes structured with a Table of Contents feature, which is built-in.
These two apps are specifically designed for taking notes. If you have been using Microsoft for a long time, you will find OneNote to be an excellent and helpful app. However, people who use Google Docs can find Evernote helpful.
Evernote lets you create notes in the form of images, texts, videos, voice messages, PDFs, and so much more! Moreover, you can even sort these notes into notebooks, create stacks of notes to fit specific themes, and tag notes, thus organizing them into categories. Moreover, you can even create to-do lists in the app.
The best feature for amplifying note-taking in Evernote is its search capabilities. Just type whatever you are looking for, and you will get every detail for the same!
On the other hand, OneNote is ideal for students. For example, if you have a tablet PC, you can sketch/ write by hand directly. In addition, you can snap photos, record audio, etc., in the app.
One of the compelling features of this app is its interface – you can organize it, create tabs for assignments, lecture notes, etc. For teachers, there's also an option of Class Notebooks to manage course content seamlessly.
Tips:
Create a notebook for each class & then keep all your class notebooks in one stack.
Create a new note for each lecture, reading, or assignment within each notebook.
If you are working within a group, create a 'shared' notebook so that all the members have notes in one place.
Apps For Managing Tasks
It's hard to keep track of every fleeting responsibility in your mind – precisely when you are balancing college & social life. These apps help you track tasks & appointments, thus keeping a running list of your to-dos!
Any.do is another one of the best productivity apps for students. It is the most straightforward management tool whose minimal interface shows what you must do today, tomorrow, and in the forthcoming days. This will help relieve the load of having too many responsibilities at once.
The app natively integrates with Google apps as well. This implies that you can add to-dos in Gmail with the help of the Chrome extension.
Tips:
Install the Chrome extension of Any.do so that you can add to-dos from emails.
Set recurring tasks for things that you do regularly.
Sync the app with your calendar & download it on the phone. It will prompt you after each meeting to record any takeaways.
OmniFocus is another productivity app that keeps you organized. You can add a task with a keyboard shortcut, organize tasks with projects, & see what needs to be done next.
This app is an investment. But, it is a flexible & powerful tool that you can use throughout your career.
Tips:
Create separate OmniFocus projects for everyday tasks, like internship searches, debates, homework, etc.
OmniFocus is based on the GTD productivity system. Thus, make sure to perform weekly reviews of tasks to stay productive.
Executing Group Projects
Love or hate them – there will be group projects in college & you have to do them. These apps will allow your team to stay in touch, share files, & track who is doing what.
Slack is used within the organization for communication purposes. But it is becoming increasingly popular for any group who wishes to stay in touch, be it on your phone or laptop.
This app enables you to create discussion channels, message the group at once, & send direct messages to team members.
For example, if you are doing/ completing your work on Google Drive, Slack will ask if you like them imported to share with your team.
The app syncs effortlessly with cloud storage services, like Dropbox, to make it easier to share files.
Tips:
Create a Slack group & add channels for the group's various topics & activities.
When using the app for team projects, set up separate channels for multiple tasks you need to accomplish.
Google Hangouts is perfect for short, quick videos, text messages, and phone calls with your team. With this app, you can have video interactions with up to 25 people for free. Moreover, since so many people use Gmail as their email provider, there's minimum setup involved.
Tips:
Once you have a group/ team, add them all as contacts on Google Hangouts to have a group chat while working together.
Use the 'screen share' option in the left menu to show what you look at on your laptop/ computer.
Add additional apps to your hangout to enhance group communication.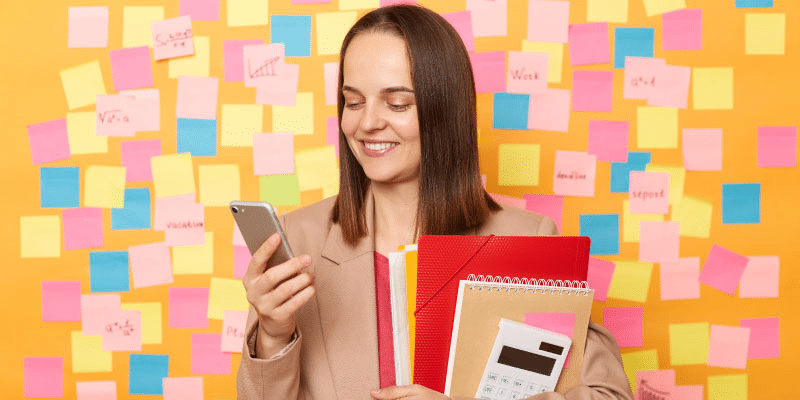 Way To Go!
Now you have got the tools to go out & lead a productive school/ college life. Use these tools to help your team get good grades & save time for leisure activities in the process.
However, you must know that these aren't the only tools! There's more to explore. We have just listed the best productivity apps for students.
If you have any suggestions concerning the same, do let us know in the comments below! We'd love to hear it!
Suggested Read: Career Planning & Goal Road Mapping