Your customers, leads, and target audience wants valuable content from you. And that content needs to reach a broad audience organically. But, ever thought, how will you do it? Well, the answer lies in career guide to content marketing!
Content marketing helps businesses have valuable content and includes the process of attracting, engaging, and satisfying your target audience.
By employing an effective marketing strategy, you can increase conversations, improve brand awareness, establish yourself as a leader, improve brand awareness, and much more!
Whether you are just beginning in this field or are an experienced professional, it never hurts to reassess the process and develop innovative ideas. Well, this career guide on content marketing does the same.
In this guide, we will give you a birds-eye-view into content marketing, discuss various aspects of content marketing, and finally, talk through the job opportunities in this field.
So, get ready to note down some interesting points!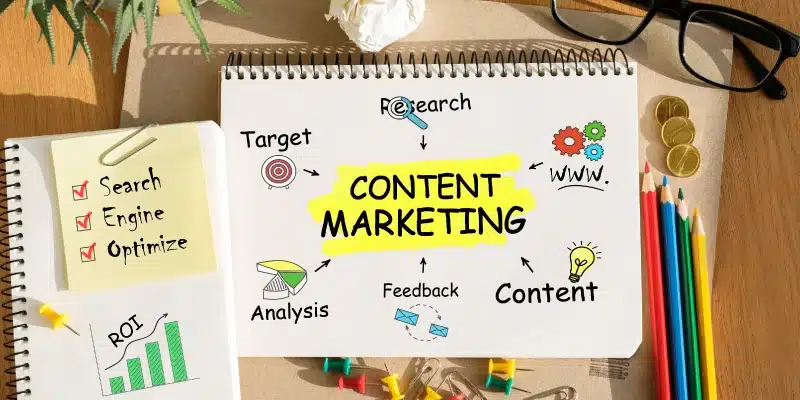 What is Content Marketing?
Content Marketing is the process of publishing written & visual material online to attract more leads for your business. These can include videos, blogs, infographics, etc.
However, content marketing is about more than just publishing a piece of content & hoping people will find it. It is about tailoring the content to reach your target audience so that they find you the inbound way rather than the outbound way.
Unlike the outbound approach, your content needs to reach a wider audience organically today. And this is done by creating a narrative for the content. In doing so, the content will look engaging, authentic, and tailored.
Significance Of Content Marketing
Content marketing is vital for the following reasons:
Educating your leads & prospects about the products & services you offer.
Boost interactions
Build relationships between the businesses & consumers, resulting in increased loyalty.
Show your audience how your products & services solve their everyday issues.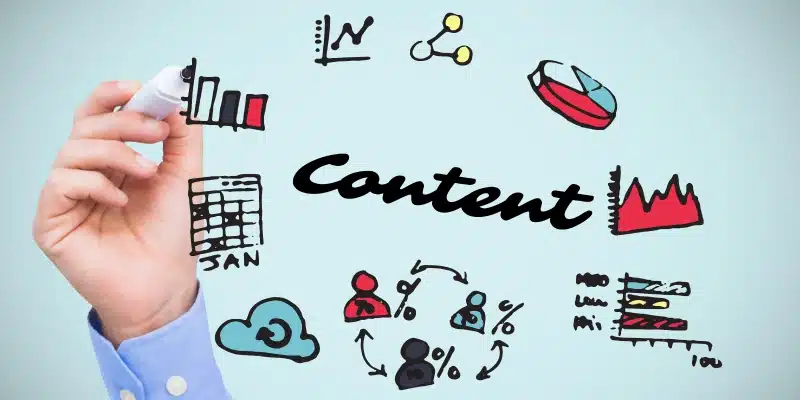 Elements Of Content Marketing
This is one of the vital elements in this career guide to content marketing. At its core, content marketing is 'why, who, & how', i.e., why you are creating content, who you are helping, and how you will help them in a way no one else can.
You might have probably heard the phrase 'Content is King'. Well, with that thoughtful vision, content can also be an integral tool that helps you get your audience's attention.
Below are the elements of content marketing. Take a look!
Brand Guidelines
The foundation of your strategy comes from the brand identity, which should consist of clear guidance on voice, tone, and personality. Effective brand identity communication through your content is vital if you want the content marketing strategy to work. Developing & utilizing your brand will help create a consistent tone & voice across different channels.
Consumer Persona
Understanding your audience can help align your content strategy with addressable market needs. A consumer persona is a fictional character developed depending on a role segment's different attributes. These can include demographics like:
Roles & responsibilities
Challenges & pain points
Goals
Solution requirements
Influence on purchase decision
Most importantly, work to uncover a unique insight about your target customers that the rest of the industry overlooks. As a result, it will serve as a creative catalyst for a successful content strategy.
Data & Market Research
Data & research help your organization understand the current conditions of the market as well as where it's heading. The content that your organization shares, generates data & insight that can help the team tune its content strategy.
Market research provides insights into what other brands have done to reach great heights. Learning about the market includes knowing your competitors well enough. If you know your competitors, you can use their clients & prospects to your advantage.
Tools like social listening can help your company understand how buyers discuss your product & industry online. These valuable insights can help your organization improve its content & gain an edge over others.
Keep SEO On Top Priority
SEO principles should drive your content strategy, i.e., you must ensure that your content is optimized for maximum exposure & published in a way that search engines recognize it.
A proper SEO content creation process involves each content page having its keyword to rank for. It also includes meta descriptions that summarize your content, adding alt tags to images, etc., which the search engine uses to prioritize content.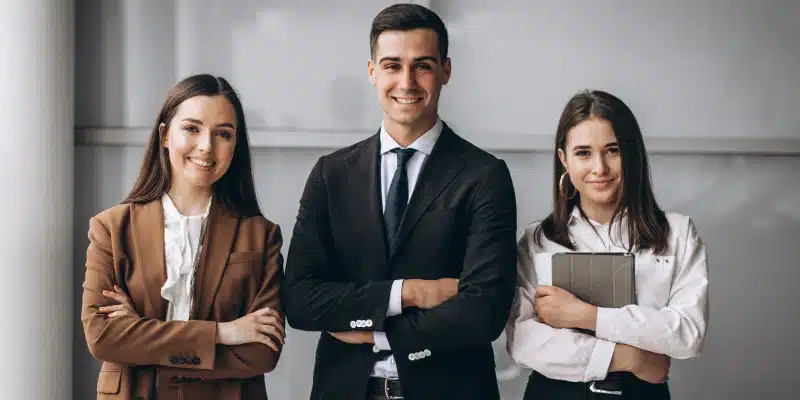 Job Options In Content Marketing
Probably this is the essential part of this career guide to content marketing. If you are hoping to have a career in content marketing, take a look at the following opportunities.
Production Assistant
A production assistant is an administrative professional who ensures the content marketing team has everything they need to perform their duties. In addition, a production assistant is responsible for coordinating with writers & graphic designers and providing data to analysts. Moreover, production assistants work in various industries as well!
Graphic Designer
A graphic designer is a creative individual who utilizes art & design to create compelling content. Graphic designers work in various industries and are vital content marketing team members.
Moreover, these individuals also create infographics, and visuals for a website, design animation for videos, and much more!
Content Specialist
A content specialist is a content marketing professional who might manage many parts of the content marketing process, depending on the company and its needs.
Also, some content specialists work on software systems that allow content to reach the public. Thus, a content specialist can work in both technical & writing departments.
SEO Specialist
A search engine optimization specialist is a content marketing professional who specializes in optimizing content for favorable search engine results. Primarily, they work with website content and wish to rank highly on the search engine result page.
Interestingly, they may or might not actually create content themselves, but they do review new & existing content to make sure it's effective for SEO.
Advertising Manager
As the name suggests, an advertising manager specializes in managing a team that creates advertisements. Advertising managers might work with a large team, or they might develop advertisements on their own.
Moreover, an advertising manager oversees content and advertisements, which is more traditionally what people think when they think of marketing. These might be print or digital advertisements in text, audio, or video format!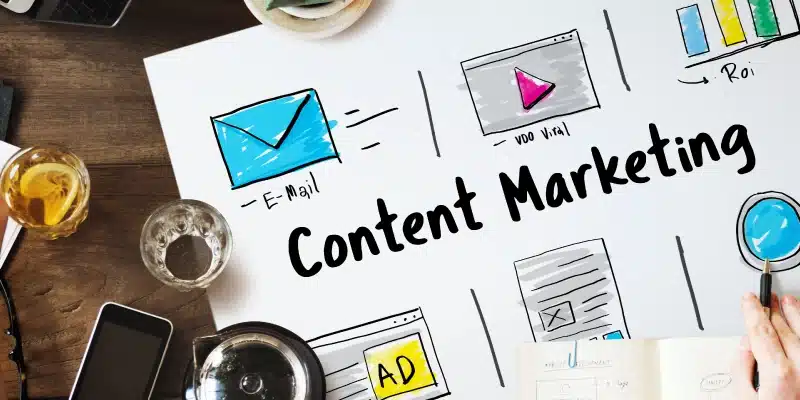 Ready To Create More Stories?
This career guide on content marketing primarily focuses on effective marketing strategies that can help you reach larger audiences & enhance conversations. Essentially, there are numerous ways to market with content to boost revenue & build relationships with your consumers.
But don't forget to extract value from every piece of content you create.
To begin a career in this field, determine the kind of content that works best for your business & target audience. Further, develop a marketing strategy to help your business reach great heights.
Also, make sure you know all the aspects of content marketing before creating a career in it. We hope this career guide on content marketing offered insights that will help you in the long run!
Also Read: Digital Marketing Training