It all begins with an idea!
Starting a company can seem to be a daunting task. For instance, you might apply for a loan, hire staff, or lease a commercial property etc. – the details are never-ending.
But over time, you might feel stagnant if you have worked for years in a 9-5 job. Right? You might be grateful for people who have helped you grow, but now you wish to begin something of your own.
This is what we call entrepreneurship. But to become a successful entrepreneur, there are some qualities that you need to imbibe. So, here we are with this comprehensive guide.
Today, we will discuss deeply about entrepreneurship, its types, and what entrepreneurial characteristics you must inculcate for a successful business. Ok, so without further ado, let us begin!
What Is An Entrepreneur?
An entrepreneur is someone who takes the initiative to start a business, assumes responsibility for its success or failure, and reaps the benefits of their efforts. Entrepreneurship refers to the action of creating a new business.
Many perceptions of entrepreneurs center on their roles as creators of novel services, products, and business models.
Well, entrepreneurs play a crucial role in every economy, using the skills & initiatives necessary to anticipate needs & bring innovative ideas to market. Moreover, successful entrepreneurship is rewarded with profits, fame, and consistent growth opportunities. On the other hand, entrepreneurship that fails and bears losses is less prevalent in the market.
Thus, an entrepreneur must ensure he has relevant qualities, expertise, and knowledge to help the business thrive as per the latest trends.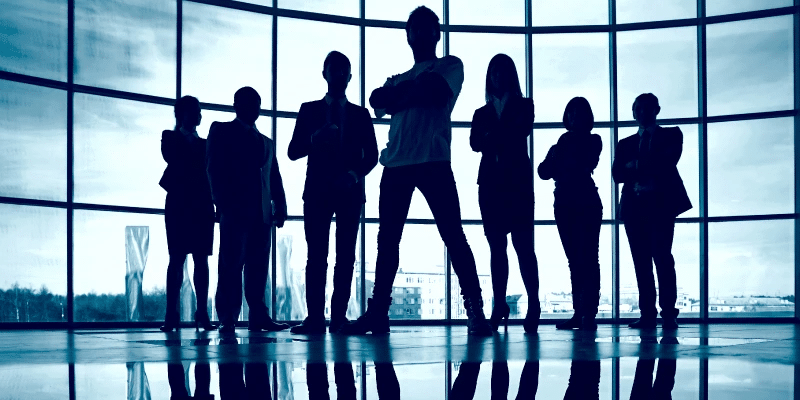 The Forms That Business Owners May Take
The ultimate aim of an entrepreneur is to convert their innovative idea into a successful business. But it's easier said than done!
Depending upon entrepreneurial characteristics and different kinds of business, here are the types of entrepreneurs you must know about if you begin on this path.
Small Business Entrepreneur
If you plan to begin a business with low capital to serve a local community/ town, then you are a small business entrepreneur. Small business entrepreneurs find solutions for the problems of local people. Moreover, they don't establish their business for a larger audience.
Interestingly, they take loans from their friends or family members. They can also invest their savings with the hope that their business will be successful.
Moreover, employees in the business are primarily family members or town people. Therefore, these entrepreneurs ensure that their earnings are sufficient for a healthy lifestyle. Some examples of small business entrepreneurs include local hairdressers, restaurants, grocery shops, boutiques, plumbers, etc.
Large Company Entrepreneurs
As the name suggests, large company entrepreneurs establish innovative ideas on a large scale.
The significant difference between small and large business entrepreneurs is that, unlike the former, the latter tries to expand their business to a larger audience.
Large-scale entrepreneurs can even extend their businesses to international levels, provided they have suitable resources and funding.
Moreover, large business entrepreneurs can also acquire small businesses. Thus, with innovative ideas, they transform these small businesses into large-scale enterprises.
Scalable Start-Up Entrepreneurs
Having a unique idea to solve an issue is the starting point for scalable start-up entrepreneurs. In this type, an entrepreneur sees a potential market for his/ her innovative vision and begins the business.
The entrepreneur is involved in every field of the business right from the initial stage. Also, they get funding from venture capitalists or angel investors if they are impressed with the idea.
After receiving funding, they strive to evolve and grow nationally and internationally. Facebook is an excellent example of a scalable start-up. Others include Starbucks, Sweet Green, Pandora, etc.
Hustler Entrepreneurs
Hustler entrepreneurs are the ones willing to work and succeed. These entrepreneurs don't have innovative or unique ideas, but they outwork every competitor with their wit and hard work.
For instance, let's take a hairdresser. He works hard by extending his working hours compared to the other hairdressers to excel first.
Similarly, hustler entrepreneurs learn new skills and get certified to improve their existing skills to attract potential clients. Then, they begin with their separate branches in different areas to have initial success.
However, it is crucial to note that these entrepreneurs don't depend upon others and are always ready to try new ways to drive growth.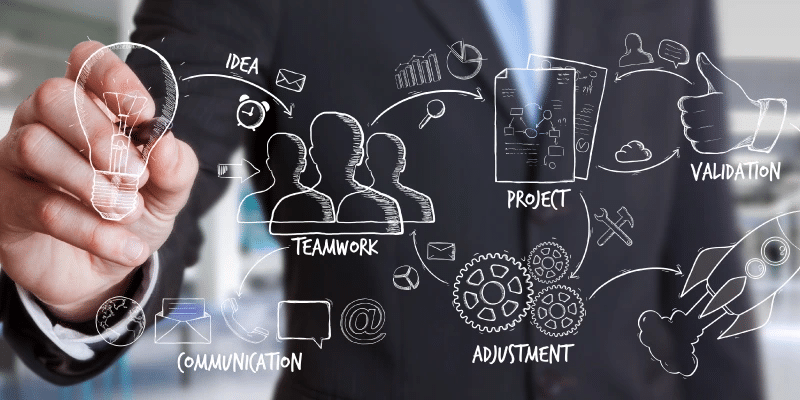 Entrepreneurial characteristics – Inculcate Them & Witness the Change!
Many factors go into starting a successful business, like a strong concept or an innovative idea, initial funding, and much more. But perhaps the most critical ingredient is qualities. Entrepreneurs are individuals who transform their ideas into fully operational & successful businesses.
And for that, they need to acquire some entrepreneurial & leadership qualities.
So, here are some entrepreneurial characteristics one needs to inculcate to become a successful entrepreneur.
Curiosity
Successful entrepreneurs have a unique personality trait that sets them apart from other organizational leaders, i.e., a sense of curiosity. An entrepreneur's ability to stay curious allows them to seek new opportunities. Thus, rather than settling on what they know, entrepreneurs tend to ask challenging questions and explore different avenues often overlooked by other business professionals!
Structured Experimentation
Along with curiosity, entrepreneurs must also have an understanding of structured experimentation. With each new opportunity, an entrepreneur tests to determine if a particular structure is worthwhile to pursue or not.
For instance, you have an idea for a service or product that fulfills an underserved demand. So, to ensure that consumers are willing enough to pay for it, you need to conduct thorough market research & run meaningful tests to validate and determine the potential of your idea.
Adaptability
This is one of the essential entrepreneurial characteristics.
The nature of business is ever-changing. And so, entrepreneurship is an iterative process wherein new challenges and possibilities present themselves at every turn. Preparing for every scenario is nearly impossible, but successful business leaders must be adaptable.
This trait is especially crucial for entrepreneurs who must evaluate situations & remain flexible to ensure their business keeps moving forward, irrespective of what unexpected things may occur.
Decisiveness
To become a successful entrepreneur, one has to make difficult decisions and stand by them. As a leader, they are responsible for guiding the trajectory of their business – ranging from funding to resource allocation to strategizing.
Moreover, being decisive doesn't always mean being correct. If you wish to be an entrepreneur, you should have the confidence to make complex decisions and see them through to the end.
Persistence
One of the significant entrepreneurial characteristics is that they are comfortable with the possibility of failing, but that doesn't mean they give up easily. Instead, they see failure as an opportunity to learn & grow.
Throughout the entrepreneurial process, many hypotheses could be wrong, and some ventures could also fail. Thus, part of what makes them an entrepreneur is their willingness to learn from mistakes, ask challenging questions, and persist until they reach their goal.
Other entrepreneurial qualities include:
Long-term focus
Innovation
Comfort with failures
Risk tolerance
Team-building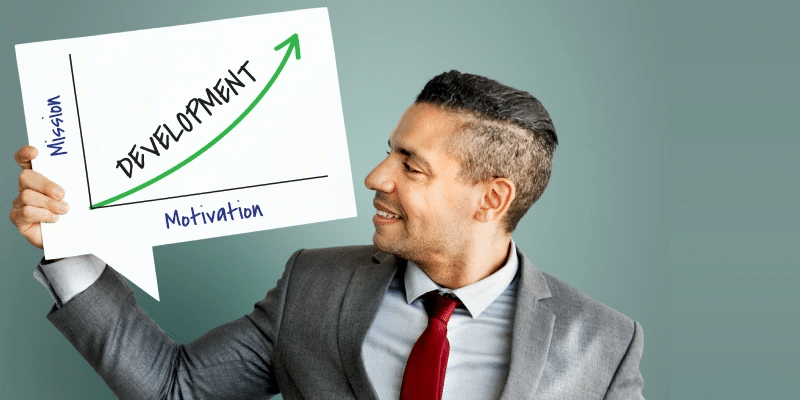 Remember Why You Started!
Entrepreneurship is challenging but an excellent opportunity to transform dreams into reality. But to reach a specific position, one needs to acquire certain qualities. Well, there's no right or wrong way to be an entrepreneur.
Likewise, the characteristics mentioned above are crucial and can be developed with time, experience, and training. Thus, as long as you possess the entrepreneurial spirit, you will be able to seize the opportunities and overcome challenges throughout your journey!