How to enjoy life? You might ask yourself this question. Right? So, have you got any answer to that?
You might say yes or no, depending on your situation. For instance, some people find life's enjoyment in being rich, while others may enjoy life differently. Different people have different notions of enjoying life.
But do you know how you can actually enjoy life? A meaningful and fulfilling life is all we want. Right?
So, here is a mini handbook for you on how to enjoy life. As you practice the tips from this comprehensive guide, we are sure you are bound to find satisfaction & contentment in life.
Well, take down what we are about to discuss. The road to a happy life is waiting for you!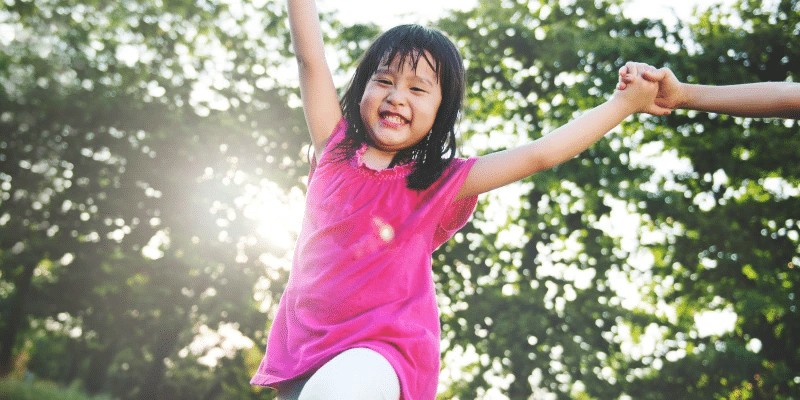 Enjoying Life's Little Moments – Why Is It Necessary?
When it comes to enjoying life, many people make a long face and say, 'How should I enjoy life when I am not happy?
Well, the fact of the matter is we all take too much for granted. So many people forget to appreciate the little moments which are actually extraordinary.
For instance, watch how nature changes, witness your joy as you talk to your best friends, wake up to a beautiful sunrise, etc. These are the things we feel aren't worthy, but this is what life is about – sweet, simple, small, & beautiful moments.
When you become conscious of life's little moments, life seems beautiful.
There isn't any specific reason or necessity to enjoy life. Life in itself is fulfilling. Just a change of perception is required!
How To Enjoy Life – Ways To Make Life More Fulfilling
For decades, people have had the wrong notion of enjoying life, and they still have them. For some, it is money; for some, it is having healthy relationships; while for some, being well-respected in society is a priority.
Interestingly, most people have almost all three of them, yet they are unhappy and unsatisfied. Why? Because people are finding happiness in the outside world.
Learning how to enjoy life takes practice. Thus, we must cultivate a positive mindset, develop good habits, and fill our lives with meaning.
Below are some practices that will help you know how you can enjoy life to the fullest, not just on the outside but inside as well.
Practice Gratitude
It is impossible to feel grateful and unhappy at the same time. Try it, and you'll see what we intend to say.
Many studies have found that gratitude can improve self-esteem and reduce negative emotions. Moreover, expressing gratitude can result in better health, better sleep, and low levels of stress hormones.
So, if you wish to know how to enjoy life, start practicing gratitude.
For instance, you can begin by writing a journal and take down points regarding what you are thankful for in life. This will help you understand yourself better, resulting in a meaningful life.
Put Yourself First
It is hard to enjoy every day if you never put down your own needs first.
If you wish to feel content & peaceful, you require time to relax, have fun, be productive, and explore new things in life.
So, the next time if someone asks you to do something you don't wish to do, consider saying a 'NO'. This doesn't mean you shouldn't be kind or helpful towards others. It just means that you are taking care of your needs first, i.e., what you want, what you enjoy doing, etc.
Protect your time & energy. You deserve it!
Celebrate Small Victories
These days social media platforms can fool us into believing that life is about jumping from one experience to another. But that's not the case! Instead, life is all about the journey rather than the destination.
Of course, we have aims and ambitions in life, but the journey to reach there must be enjoyed. Moreover, the small wins must also be appreciated along with the big ones.
This is one of the significant points on how to enjoy life.
For instance, don't just enjoy the exam results or business profits – enjoy every hour spent studying or the customers you have served. Then you'll see what we meant!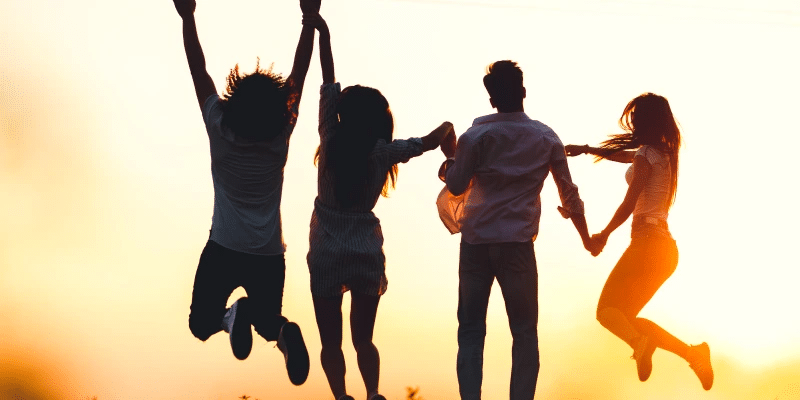 Nurture Positive Relationships
Having positive and healthy relationships in our life is vital to feeling happy and content.
In fact, spending time with the people you love strengthens your bond. Thus, working on improving relationships with your friends and family can instigate a sense of fulfillment in your life.
Try it & you will see that every moment spent will be worth it!
Meet New People
Not everyone has lots of close relationships in their lives. Moreover, sometimes we can outgrow friendships and establish new connections.
Remember, community & connection are essential to our well-being & happiness.
That being said, with COVID-19 forcing many people to self-isolate, making new friends has become more challenging. However, creating new friendships online via social media platforms and course communities is still possible.
Thus, interact online with others over a shared passion and enjoy refreshing perspectives and personalities!
Try New Things
Trying new things and exploring new places can invigorate our senses & expand our perspectives.
Ask yourself:
Is there something you have always wanted to do or learn? Is there a place where you have always wanted to go?
Well, if the answer to these two questions is yes, then you need to write a list of places you wish to go to and what you want to learn. Include some exciting things like becoming your own boss, trying a new dish from a new restaurant, etc.
Then, schedule some of these things! Start small with quick wins and work your way up to the big-ticket items!
Get Rid Of Clutter
There's a famous saying: 'Tidy Space, Tidy Mind'.
It's no secret that a cluttered home or office can make you feel stressed and anxious. But, on the other hand, clean and tidy spaces can help you feel calm and relaxed. Moreover, you can earn more by selling your unwanted stuff.
Thus, to eliminate some clutter, put aside some things to donate. You will see that with less clutter, you will get more mental clarity, and your focus level will also enhance!
Spend Time In Nature
Science has proven that we all intuitively know, i.e., spending time in nature improves our health and happiness.
For example, a study found that walking in nature improves our mood and lowers cortisol levels, the stress hormone.
So, when you feel down, take a walk in the park, picnic with friends, paint a landscape, read under a tree, or do whatever you like. Whatever you do or whenever you feel stressed, go back to nature. It will help you!
Some more tips for enjoying life include:
Spend Money On Experiences, Not Possessions
Overcome Destructive Habits
Commit To Mastering Something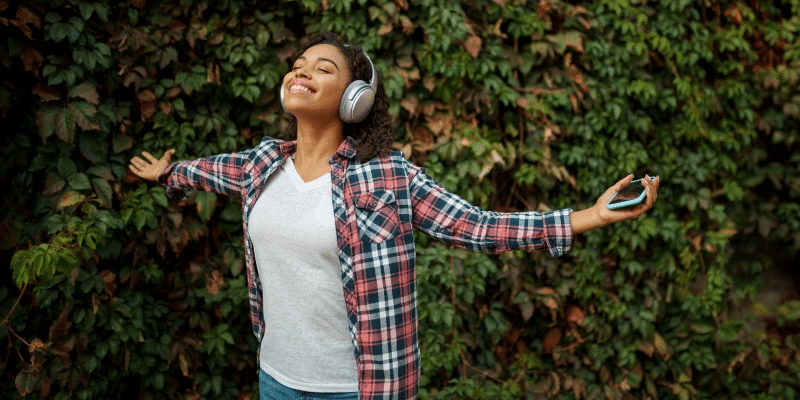 Breathe Deep, Enjoy Life!
By now, you must have picked up the message we were trying to give you, i.e., to enjoy life, you must work for it.
Happiness isn't a 'thing' but rather a garden which you have to cultivate. And this cultivation requires time, effort, attention, and prioritizing what matters to you the most.
Choosing yourself over others is not at all easy. You might need to leave your comfort zone to make some impossible choices. But trust us – once you do so, it will all be worth it!
So, try the tips mentioned above and witness how life unfolds itself in its unique way!