Technology assumes a vital part in our day-to-day lives. We have made remarkable progress in terms of technology over the past five years than in the last two decades. Owing to its rapid progress and technology taking over every area, like education, healthcare, banking, construction, entertainment, etc., everyone asks the same question, i.e., what is technology, and is it helpful for students or not?
Regarding academics, technology can either help or hinder students' growth. This statement applies not just in academics but also in a child's growing years when different abilities are said to develop!
So here arises another question, i.e., what is the impact of technology on student development? Don't worry if these questions arise in your mind. Today, we aim to answer such questions and help you understand whether technology is good or bad for students.
So, let's get started!
What Is Technology?
Technology is defined as the application of scientific knowledge to make different operations easier & convenient. Technology is critical in numerous sectors like science, engineering, etc. Most importantly, our everyday tasks are incomplete without the use of technology.
Technological developments have led to significant changes in society. From prehistoric times to the present scenario, technology has contributed to economic growth and improved our standard of living.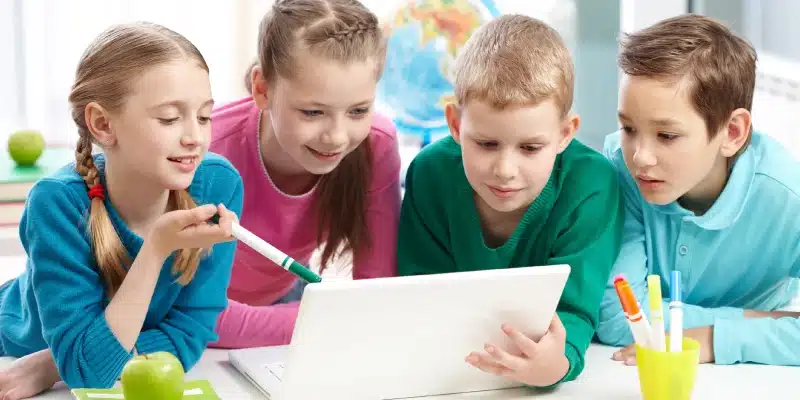 Significance Of Technology In Education
The evolution of technology has affected every aspect of our lives, and students are no different. They are often bombarded with lots of information in the classroom and are expected to know about every minute point. However, this can overwhelm you and confuse you about different concepts.
In such scenarios, students can make use of technology, which can offer them countless online resources, encouraging them to conduct research and study hard.
In addition, it also simplifies learning by making complex concepts easy.
Well, along with some pros, there are some cons as well. For instance, excessive use of technology can hinder students' growth. As a result, a student can seem distracted and might not perform well academically.
Technology is vital, but one has to understand its effect. The following section talks about the impact of technology on student development. Take a look!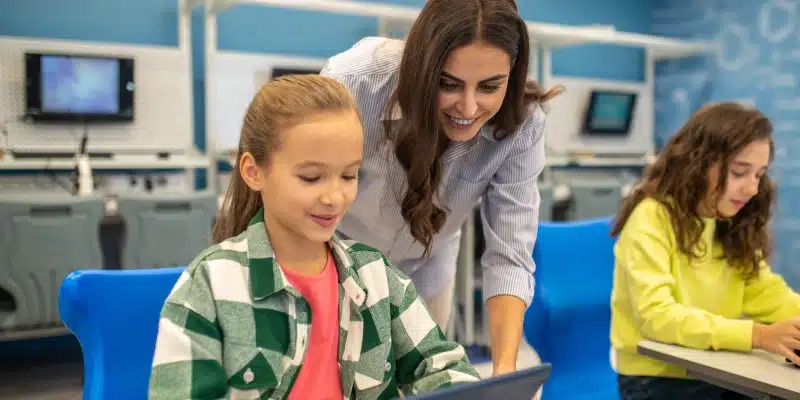 The Impact Of Technology On Student Development
With unbelievable advancements in technology, its popularity & influence on our daily life are increasing day by day. Ranging from education to sports to entertainment – it has made lives easier & comfortable. Specifically, technology has immensely benefited the education sector.
But all this progress in technology has brought both positive & negative effects. It is partially up to the students to differentiate between good and bad.
Here is the impact of technology on student development.
Positive Impacts
Newer techniques in learning through technology facilitate students & teachers. You can use technology to teach & learn along with enhancing your strengths. Below are some positive effects of technology on student development.
Equip With Technical Skills
In the present scenario, using technology in the classroom has become common and necessary. With so much information and help online, students are familiar with searching their respective fields and getting proficient in them. Furthermore, with increasing technological advances, the more students use it, the better they will be able to handle technicalities. This practical knowledge and experience will count in the long run, requiring students to showcase their technical skills.
One of the most positive effects of technology on students is that it broadly helps & enhances the learning process. Each and every detail of the subjects is available online on numerous sites where students can go if they feel stuck at any point.
Since technology has made smartphones, laptops, and tablets easier to carry, students can now manage their work from anywhere. Moreover, the stress that the pandemic got with it has put technology on the front seat. Now, students, as well as teachers, cannot imagine their lives without technology.
In addition, the use of online teaching during the pandemic increased, which enabled students to know more about technology and learn how to use it effectively. Thus, technology has inculcated students' interest in learning more about different things.
Broaden The Student Mindset
The brain is the primary weapon of students in the process of learning. The more they utilize it, the more innovative they become. You can find every piece of content, research paper, journal, video, audio, etc., of every subject within a matter of seconds. Also, many online websites have millions of books available without bothering to leave your house.
There are even video games available that can enhance the productivity of your mind. These games help you focus on strategies & challenges to evoke your brain towards problem-solving and effective decision-making.
Negative Impacts
Besides positive things, one cannot overlook the negative impact of technology on student development. Here are some!
Reduced Social Skills & Increased Laziness
Because of the abundance of information available online, students can get lazy thinking out of the box. The willingness to research and learn can seem tedious when you have everything in your grasp within seconds. As a result, laziness increases because when you know you can do your work at the last minute, you will definitely not use your creativity and innovation to make your work different.
Moreover, technology also has the disadvantage of being highly addictive. As a result, this makes students want to stay isolated and work independently instead of group studying & brainstorming together. Thus, the will to socialize also fades away with this addiction.
While many students use technology for their own benefit, it is really easy to get distracted in the process. There is a lot of inappropriate content that can attract students. Therefore, as they spend time using technology, they can get familiar with such things and get influenced by them. As a result, these distractions affect students' competencies and can be morally dangerous.
To overcome this situation, teachers & parents need to set boundaries regarding the use of technology.
Video games can be another sort of distraction for the students that teachers & parents need to take care of!
Technology has made each and everything so accessible that the need to get up & move around to search has become a distant thought. Unfortunately, the consistent use of technology has also made health issues pervasive. It affects not only your physical health but your mental health as well.
For instance, the screens of laptops and smartphones have led to weak eyesight. The light they emit also causes headaches. Moreover, neck and spine problems have also become prevalent because of the long sitting hours that technology requires us to do!
Well, the most typical health effect technology has on us is obesity. Since it includes sitting in one place and there's no movement except the hands, students can get carried away & sit around for hours playing video games & watching movies while eating junk food. This can lead to an increase in weight, resulting in various issues like heart diseases, high blood pressure, etc.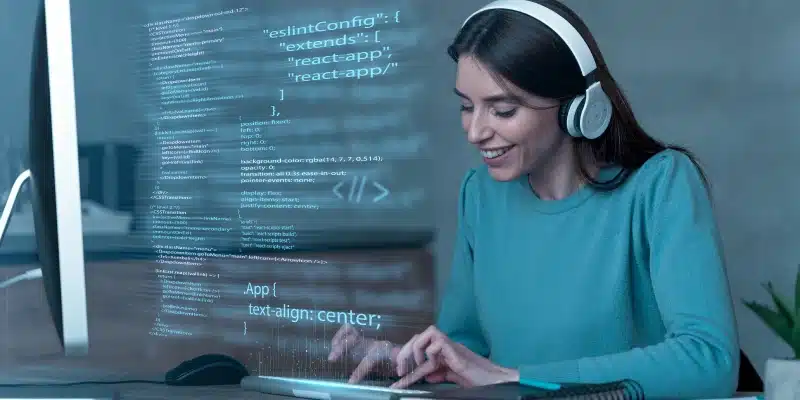 Technology – Make A Positive Use Of This Tool!
Learning and teaching have become so convenient and enhanced because of the ease technology has offered. Thousands of applications and websites are available online, which assists students and teachers alike.
Since so much information is available online, it is integral to understand the good and bad aspects of technology. Also, it is at the students' discretion how they use technology.
But along with students, teachers and parents are also responsible. The problems associated with technology majorly come through lack of attention regarding how much technology is 'too much'. Thus, in such scenarios, it is vital to regulate and limit the use of technology so that students experience positive effects rather than negative ones!