Imagine you have a career goal. How do you wish to fulfill it? What is your plan of action?
Moreover, have you ever mapped out the steps you must take to prepare yourself for a specific job? Do you know what qualifications you would need to fulfill your goals and get the position you have always dreamt of?
Too many questions, right?
You might need to meet some requirements to get your dream job. This might include a college degree, a certification course, or in-office job experience. Therefore, a career path is one of the top ways to prepare for your dream job.
A career path is a specified set of jobs that help you climb the organizational ladder rapidly. So today, we will learn about the career path, its types, and examples. We will also delve deep into the skills one must acquire to cultivate a career path. Therefore, let us begin!
What Is A Career Path?
A career path is defined as a series of jobs that help you move towards your goals and objectives. The path that you choose includes several jobs that you might need to fulfill your career goals, but it doesn't necessarily follow a straight line. There is no blueprint or timetable for climbing the career ladder.
Career path implies vertical advancement to higher-level positions. But they also include lateral movement across various industries.
Interestingly, some career paths have a few ups and downs. Thus, in such situations, it is vital to keep moving on the career ladder by asking your company for a transfer to a position with fewer responsibilities and stress.
Now there are different types of career paths. So, let us discuss them in detail!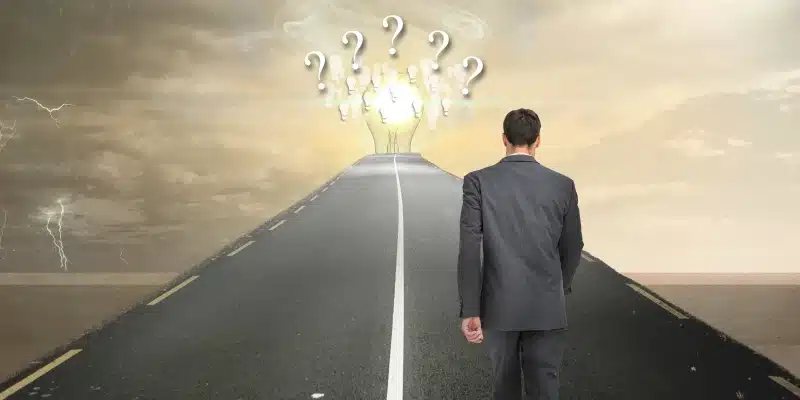 Diverse Career Paths: What Are They?
Career paths typically refer to your path through an industry or an organization. For instance, if your goal is to become a principal, you would begin with a teacher's job and work on enhancing your teaching credentials to reach your goal.
Moreover, if you are in a larger organization, you might pave a path within the organization itself. For instance, you might become the department head and then advance to the assistant principal or vice-principal position.
But, if you are in a smaller organization, you might need to transition to a different organization to reach your goals. In that case, you need to keep advancing in your profession along with changing organizations as well for career development.
Now, there are four types of career paths based on skills, knowledge, freelancing, and entrepreneurship. Below they are discussed in detail!
Knowledge
Knowledge-based career paths allow you to utilize the knowledge you acquire over time to do your job. For instance, human resources, marketing, and accounting employees follow the knowledge-based career path. Other examples include IT professionals, engineers, etc.
Skills
Skill-based professionals deeply understand how a specific job functions. This career path includes physical, hands-on, and service skills, i.e., performers, artists, chefs, doctors, lawyers, etc.
The positions included in this are majorly cross-functional. Therefore, your job might require a combination of knowledge and skill.
Entrepreneurs
Entrepreneurs solve an issue by selling their products and services. Entrepreneurs can work independently or begin a company and hire qualified individuals. Thus, this type of career path offers solutions to clients regarding numerous problems.
Freelancing
Many people hire contractors to perform a specific job or project. Freelancing services include graphic designing, consulting, photography, and much more!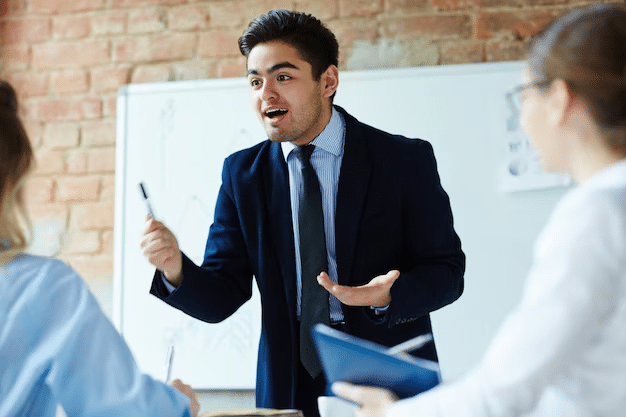 Skills To Cultivate Career Path
As you progress on your desired career path, you must develop specific skills to prepare for your next job role. Some skills may be industry-relevant, while others might be common across every industry.
Here is the list of skills to cultivate your career path.
Adaptability
Every job during your career path might not be a step up your career ladder. However, sometimes there will be a lateral shift which will impact the vertical movement. In such cases, remaining adaptive and open to changes becomes highly crucial.
Moreover, adaptability also includes being flexible to adapting new technology, people, and ideas to advance your career. Therefore, before you even join any position, recruiters look for individuals who can quickly adapt to new technology, collaborations, and philosophies.
Thus, fulfilling goals require the willingness to make changes when necessary.
Communication
It is the most common and vital skill for anyone on their career path, no matter the industry an individual is working in. When you grow in your career, you communicate with your colleagues as well as superiors, like executives, external clients, partners, etc.
Effective communication is a sign that you are ready for the next role in your career. Moreover, it also gives hints to the superiors that you are a potential leader of tomorrow! So effective communication encompasses the following:
Speaking clearly
Actively listening
Keen observation
Writing
These skill sets are vital to present and receive information effectively & efficiently. Thus, to succeed, communication is a crucial soft skill!
Leadership
There may be times when you might have had to lead a team. In such situations, having strong leadership skills can help you on your career path.
As you reach this position, think about the leaders and mentors you have had. Ponder upon the qualities they had that made them influential leaders. And further, decide what leadership styles you would adopt to lead your team and have favorable outcomes.
Time Management
Time management isn't always completing the work before the deadline. It also includes the results you produce within the given time. The way you prioritize & delegate tasks depict your time management skills.
If you find it challenging to acquire this skill, you can undergo time management training to understand and practically implement this concept in your life sincerely.
Exemplifications of Career Development
To get an in-depth understanding of career paths, have a look at the career path examples mentioned below!
Administration: Administrative Assistant – Executive Assistant – Office Manager
Advertising: Advertising Account Coordinator – Assistant Account Executive – Account Executive – Senior Executive
Customer Service: Customer Service Representative – Outside Salesperson – Inside Salesperson – Regional Sales Manager
Editorial: Editorial Assistant – Assistant Editor – Associate Editor – Senior Editor – Editorial Director
Education: Teacher – Curriculum Coordinator – Vice Principal – Principal
Engineering: Junior Engineer – Project Manager – Engineering Consultant
Human Resources: Human Resources Assistant – Benefits Specialist – Human Resources Assistant Direction – Director of Human Resources
Retail: Retail Sales Clerk – Assistant Manager – Store Manager – Regional Manager
Accounting: Staff Accountant – Accounting Manager – Senior Accounting Manager – Firm Partner
Construction: Constructive Services Associate – Site Manager – Facilities Manager – Project Manager
Lawyer: Summer Associate – Junior Associate – Partner – Managing Partner
Marketing: Marketing Coordinator – Marketing Manager – Marketing Director – Vice President of Marketing – Chief Marketing Officer
Nursing: CNA – IPN – BSN-RN – MSN – DNP
Restaurant: Host – Prep Cook – Service Manager – General Manager
Technology: IT Help Desk – Help Desk Manager – Systems Administrator – Systems Engineer – Compliance Director – Chief Technical Officer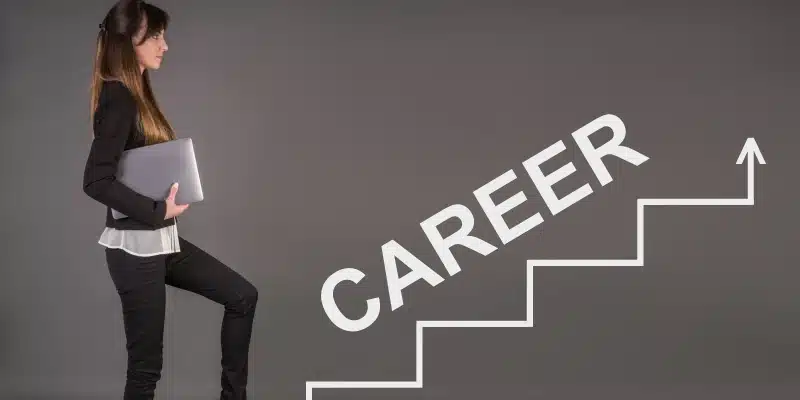 Begin Working On Your Career Path Now!
It's never too early to begin thinking about your career path. But, of course, it's never too late, either! So, if you are excited about growing in your career, creating a career path should be your first step.
Begin by assessing your current skills, interests, expertise, and experience. Then think about your dream job/ position in a specific company.
Always remember that as you climb your career ladder, you will see a progression of responsibilities. There will also be times when you need to be adaptive & flexible. Don't shy away from a lateral move in your career. Just consider it an opportunity to be one step closer to your next vertical move.
Thus, the different jobs and skills that you need to move from your current position to your ideal role will make up the steps in your career path!
Tell us in the comments below how you plan to cultivate your career path and achieve your dream job!