We are sure you might have heard about Darwin's 'Survival Of The Fittest' theory. Yes? But did you know that he also gave the 'sympathy hypothesis'?
Darwin observed that it took sympathy, also known as compassion, to turn the human race into the civilization we have today!
Empathy and compassion are key evolutionary traits passed down to us from previous generations. For instance, observing suffering activates the parts of the brain associated with risk detection and nurturing. In addition, it affects the vagus nerve, which controls the heart & lungs.
In this course of suffering, performing several acts of kindness can give you 'hits' of happy chemicals.
But apart from this, there is a whole lot of difference between compassion and empathy. And this distinction is vital for leaders to understand.
So, knowing the pros and cons of compassion v/s empathy can help you be productive instead of constantly feeling burnout!
If you also wish to know the same, stick to this compassion v/s empathy guide to know the difference between them!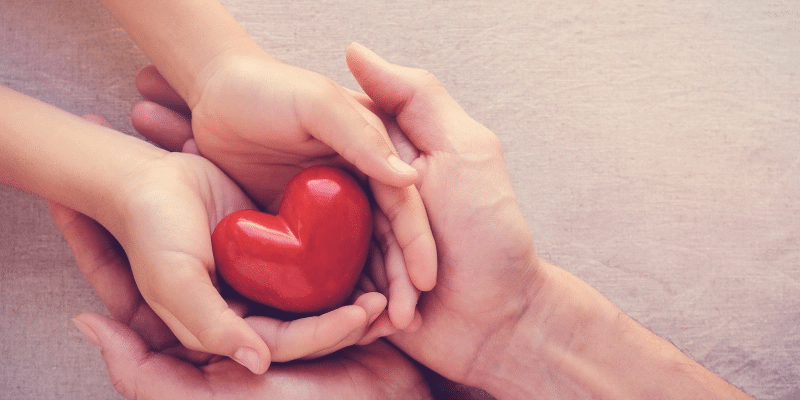 What Is Compassion?
In layman's terms, compassion is when you relate to someone's situation and wish to help them. For example, you see someone in a mess and feel like pitching in – that's what compassion is!
For instance, you might help someone in their studies if they are stuck on a particular problem. In addition, every small act you perform in your day-to-day life enables you to balance out your negative emotions.
An important thing to note here is – don't think compassion is the same as kindness; it's not! Compassion is an emotion rooted in the appreciation of others. A compassionate act can be anything, provided the motivation is right. Thus, a compassionate human being's ultimate goal is to prevent the suffering of others!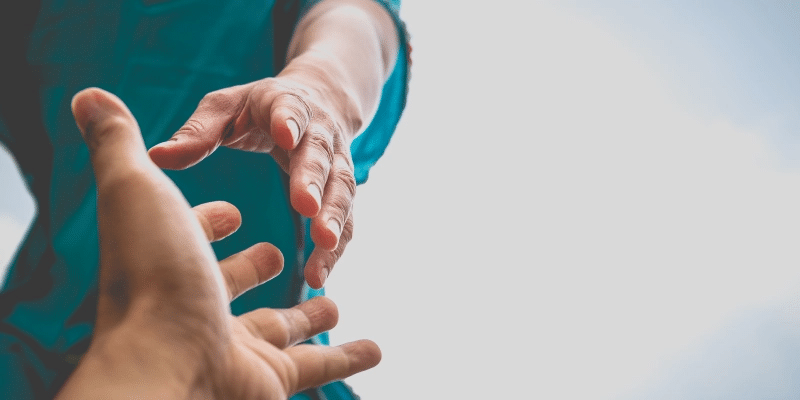 What Is Empathy?
Empathy is becoming aware of other people's emotions and the capability to comprehend their feelings and emotions.
Unlike compassion, empathy is deeply rooted in our brains and body. Interestingly, psychologists typically refer to it as cognitive empathy. It is suitable for both personal and work relationships.
One of the significant issues with empathy is the flip side, which many psychologists refer to as emotional empathy. This is the yearning to not only understand other people but to feel their pain/ suffering too.
In addition, empathy can make us unconsciously more sympathetic towards individuals we love. As a result, this makes us less likely to connect with people whose life experiences don't mirror ours.
This is because empathy comes from a feeling of sameness. It is good to begin as an understanding human being, but it becomes tough to avoid when biases come along.
Objectively, the suffering is the same, yet the relationship changes emotional responses.
Furthermore, empathy is unfeasible in the long run. When we are exhausted or burned out, we aren't capable of what our teammates want from us.
Still confused about how compassion is different from empathy? Here's a closer look at compassion v/s empathy.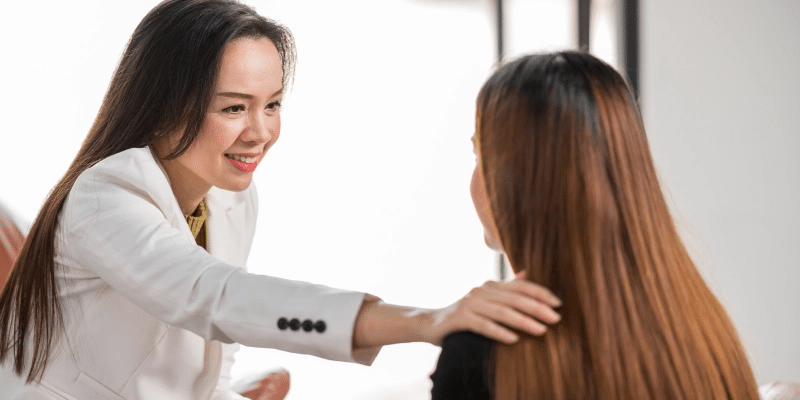 Compassion v/s Empathy: Know The Difference!
While there are many differences between compassion v/s empathy, it's true that empathy nearly always precedes compassion. For instance, it's possible that first, you will identify with the other person's feelings and join in their suffering, i.e., empathy. Then, you will be spurred to act, i.e., compassion.
See, both empathy & compassion are vital emotions. But, in compassion, there's more distance between you and suffering. You are able to take a step back & question yourself what you can do to help the other person.
Thus, compassion is the capability to be mindful of suffering without running away from it or ignoring it. Moreover, it allows us to take suffering and deal with it using various methods, like yoga, meditation, etc.
So, the quick answer to compassion v/s empathy is – Empathy is a visceral emotion we often aren't able to control. But on the other hand, compassion is a conscious action.
You only think – Can you really have compassion without empathy? Not really! You may be able to perform several acts of kindness, but if you don't feel them within your soul – it's not indeed compassion!
Advantages & Disadvantages Of Empathy
Discussing compassion v/s empathy isn't good or bad because both are vital for human survival. Empathy can help us relate to others and build healthy relationships that result in happy & fulfilling lives. It's considered a precursor to compassion, yet it has some issues.
For instance, it is not immune to cognitive biases, i.e., we are more likely to empathize with others like us.
Research has found that in scenarios with extreme conflict, people do not lack empathy – they only have high empathy for their community/ group.
In addition, empathy can also lead to emotional exhaustion, i.e., when you spend a lot of time feeling the emotions of others, you don't leave much time for yourself. Thus, when it comes to empathy, one must learn to master emotions instead of wallowing in them!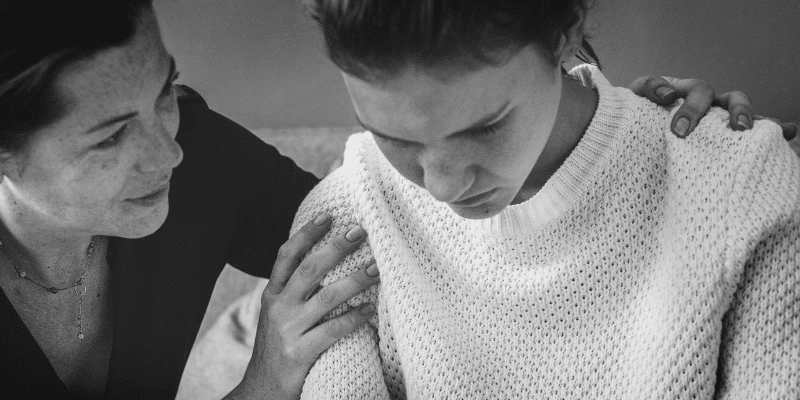 Advantages & Disadvantages Of Compassion
The main difference between compassion v/s empathy is that compassion includes taking action. This has some added advantages, like reduction in depression, anxiety, & stress levels, and improvement in confidence, self-esteem, etc.
Interestingly, the cons of empathy and compassion are pretty similar. Too much compassion results in 'compassion fatigue', and this is commonly seen in professionals like nurses, caregivers, etc. But it has actual physical symptoms, i.e., aggression, inability to focus, disconnection from reality, depression, anxiety, etc.
Another disadvantage of compassion is that it's pretty easy to be compassionate. But, unfortunately, when we do something 'nice' for someone, we can enable bad habits, inhibit our personal growth, and surround ourselves with people who aren't good for us. As a result, this increases suffering instead of relieving it.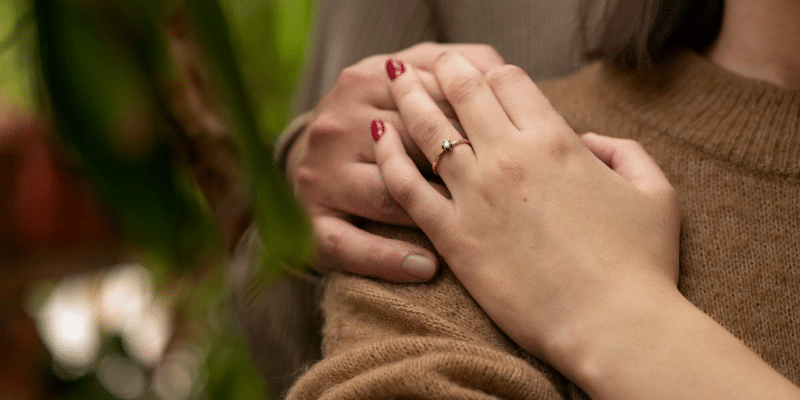 The Need For Compassion & Empathy
From what we have discussed, tell us which is more critical – compassion or empathy?
Well, the truth is that we need both. But they both can either help us or hurt us!
Empathy is a compelling emotion, but it can turn against us when left unchecked. On the other hand, compassion incites us to do something about the suffering and pain we see around us. But we forget to care for ourselves when we overthink about others' well-being. And this is not good!
When these two emotions are appropriately balanced, one can become a better human being and leader!
In terms of work environment, empathy can help create rapport & build trust, thus creating a foundation for a strong team. While compassion can help you manage the behaviors of your team, helping each team member can overcome their personal and professional obstacles. In addition, it gives you the desire to witness your team succeed.
In conclusion, we'd like to say that the difference between empathy & compassion is less vital than your ability to develop & balance to lead a fulfilling life.
So, are you ready to lead a life with compassion and empathy?
Let us know in the comments below what you think is more integral!