If you think that psychology is all about becoming a psychologist saying deep philosophical quotes, you are about to get surprised, then!
Imagine being able to get into people's minds and help them decipher their behavioral patterns!
In addition, imagine being able to know the exact reason behind the variation in a person's body language! Doesn't this excite you? Well, psychology expands further than that!
It delves deep into the endless seas of the human mind & captures the thought patterns & behaviors common to individuals across different environments.
So, tell us – Do you wish to explore careers in psychology? If yes, then this psychology guide is for you.
Stick to the end as we will help you discover the benefits of pursuing a psychology degree and some of the best careers in psychology!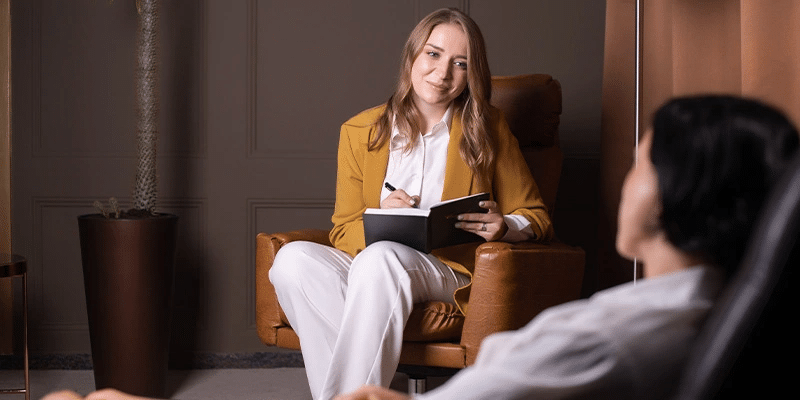 Significance Of Pursuing Psychology
Pursuing a psychology degree can prove to be a significant step in your career path. Here's why you must opt for this impressive credential!
Offers a Wide Variety Of Career Options
The study of psychology offers students a wide variety of career options. Psychology includes careers in:
Clinical Psychology
Forensic Psychology
Health Psychology
Sports Psychology
Organizational/ Industrial Psychology
Chances To Know Yourself & Others
Careers in psychology enable a person to explore how the mind works. In addition, students also develop an understanding of other people. As a result, this helps them create and maintain special relationships in their personal and professional lives.
It's An In-Demand Career
Jobs in clinical psychology, organizational psychology, and school psychology are in demand these days. In addition, numerous vacancies are also coming out from schools, hospitals, social service organizations, etc.
Interestingly, employment options in educational, counseling, and clinical institutions are said to increase by 14% in the forthcoming years. Similarly, the job options in institutional/ organizational psychology will increase by 6%.
So, all in all, psychology is an in-demand career that will offer many successful careers in future!
Jobs Opportunities In Various Fields
Students who pursue psychology get to familiarize themselves with careers in a broad spectrum. For instance, a psychologist can work in fields like business, advertising, health, management, human resources, marketing, etc.
Think about it:
You can work in a department you like! Isn't that amazing!?
Thus, psychology offers a lot of job opportunities in various fields.
Analyze, Interpret, & Record Data
Students who pursue careers in psychology get quality time to learn about different research methods. In addition, students also acquire numerous skills, like data gathering, analysis, interpretation, organization, etc.
All this makes psychology a viable career option for anyone interested in research methodologies, how the mind works, etc.
Also Read: The Top Unusual Careers For Commerce Students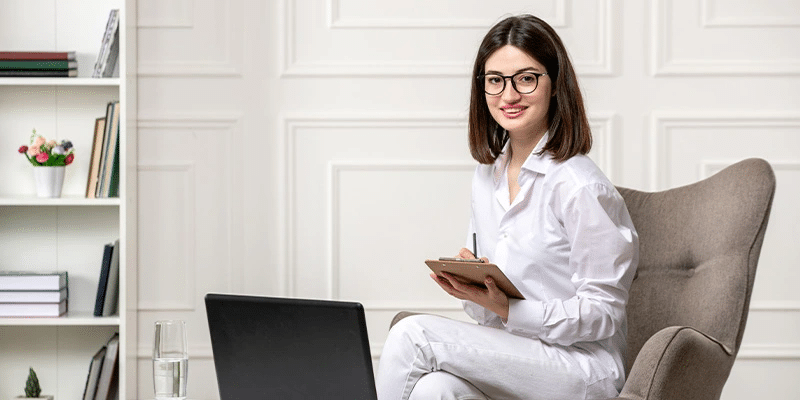 Top Careers In Psychology
If you decide to pursue psychology after the 12th class, here are some options that you must know to get better job opportunities in future.
Psychometrist/ Clinician
A psychometrist administers psychology testing and scores them. They work under a licensed psychologist and aren't allowed to interpret test results or give any clinical assessments/ reviews.
These professionals work in a clinical setting, wherein one has to administer clinical tests to patients. Similarly, they can work in an organizational setting as well, thus administering tests to students, employees, patients, etc.
Thus, to be qualified, you need a clinical psychology degree. In addition, you must have extensive knowledge about administration and test scoring!
Psychiatrist
Requiring a specific trajectory during the educational stage, a psychiatrist is responsible for assigning people diagnoses based on their evaluations, thus ensuring they get proper medications.
For most of the part, the psychiatrist comes in at a point when a patient has already been through various other treatments designed to help them with mental health issues. So, basically, a psychiatrist comes into the picture at the last stage of the mental health journey.
Moreover, this profession does not restrict to a clinic only. Instead, it's everywhere, i.e., we can see geriatric psychiatrists, forensic psychiatrists, sports psychiatrists, and military psychiatrists almost everywhere.
Usually, a psychiatrist is also well-versed in certain forms of therapy/ counseling sessions, like CBT, i.e., Cognitive Behavioral Therapy.
However, it is vital to note that it's not a cakewalk if you wish to be a psychiatrist. You have to finish an undergraduate degree and then do an MPhil to become as a psychiatrist!
Neuropsychologist
Neuropsychology is a field that relates to the depths of the brain. A neuropsychologist looks not just at typical psychology indicators that other psychologists use as a reference point.
In addition, a neuropsychologist understands the rest of the body parts and how the brain responds to the stimuli. For example, which part of the brain produces feelings of sadness or euphoria can help determine how a person responds in different situations.
This specialty lies in having a thorough understanding of all the parts of the brain & how they respond to stimuli, i.e., which part of the brain isn't functioning well, irrespective of whether you are sad or excited.
Because neuropsychologists can work with complex brain functions/ chemistry, they primarily work with pharmaceutical companies as medical advisors.
So, neuropsychology is a unique & specialized field that requires dedicated study for many years. But it is a rewarding career both in terms of offering job satisfaction and financial freedom!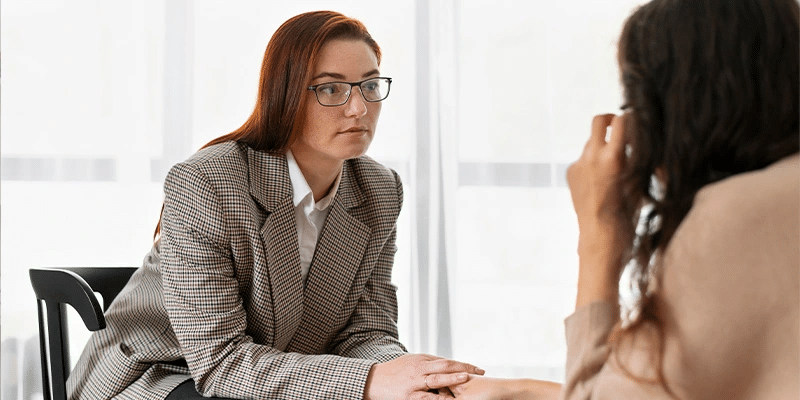 Forensic Psychologist
Forensic psychologists primarily specialize in psychology as it overlaps with the field of criminality & other things related to it. These professionals often work with criminal offenders, thus attempting to rehabilitate them psychologically.
In addition, prisons or institutions can also hire these professionals who cater to habitual drug offenders and hospitals.
Forensic psychology includes knowledge application to answer legal questions arriving from criminal/ legal proceedings. Moreover, these professionals serve as a vital link in the rehabilitation system for any kind of crime.
They play a prominent role in the rehabilitation system, to make the criminals reflect/ ponder on their actions & prepare them to lead a normal life. Furthermore, forensic psychologists help people who have committed crimes, thus ensuring that people are psychologically profiled correctly. As a result, this enables them to know who will likely be a criminal and pose a threat to society if released from prison.
Thus, forensic psychologists ensure that prisoners are only released when they are fit to go back into society.
Sports Psychologist
Sports psychologists not only understand the human mind but the human body as well, i.e., they understand how they interact with one another on and off the field.
In addition, a sports psychologist is someone who has already gone through the motions of numerous sports training rituals themselves. This helps them understand the specific toll it takes on one's mind and body.
Moreover, a sports psychologist ensures the mental well-being of athletes and how it impacts their performance, behavior, and health. They guide athletes to their sports-related goals that can create or sabotage their careers. After all, the sports field comes with very high expectations, rewards, disappointments, etc.
And this is where the sports psychologist comes into the picture, which stands out from the crowd and allows athletes to shine as well!
Also Read: Top Vocational Courses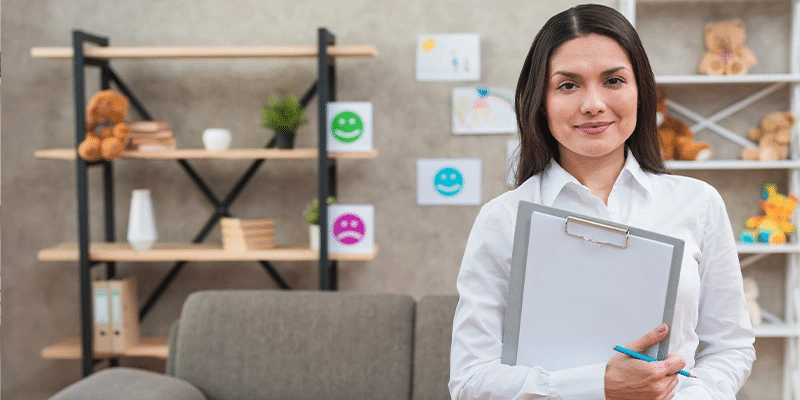 Wrapping Up!
Psychology is a field rife with possibilities, with many discoveries waiting to happen, intersections still to be found, and lives yet to be enriched!
Beginning a career in psychology is the best way to explore a field that is unique and challenging in its own way. No matter whether you have a graduate, post-graduate, or doctorate degree – the results are bound to come in handy in the form of numerous career opportunities.
In the above section, we have highlighted a few careers in psychology that can offer you great satisfaction and an excellent pay grade. These are all the sought-after careers which are rewarding and offer stability.
Remember that each profession takes time to establish. Thus the sooner you begin, the better! There is success at the end of every path. So, start your journey today!
Also Read: Top Careers In Animation