Are you tired of listening to your parents say, 'Opt for engineering or science courses? They have a better scope, and you will have better, stable jobs'. Well, we all have heard it!
Today also, many students think that admission to IITs or AIIMS is the best thing they can do to make their parents proud. But interestingly, most students don't even have an interest in these significant career pathways. Instead, they wish to do something different and unique.
Do you also fall in the same category? If yes, then this guide to top vocational courses is for you.
Herein we will discuss the top vocational courses and will tell you why you must pursue them.
So, without further ado, let us begin!
What Are Vocational Courses?
Vocational courses enable people to work on technical knowledge along with some artistic and creative skills. These courses do not focus on theoretical knowledge. Instead, they are primarily used to offer job center training for a particular field.
These fields include healthcare, mass media, designers, makeup artists, etc. The primary purpose of these courses is to prepare students for their selected job by equipping them with industry-relevant skills.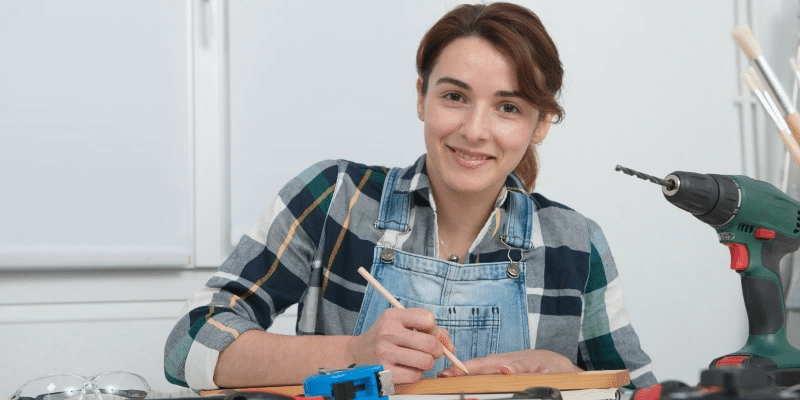 Why Should You Pursue Vocational Courses?
Before discussing the top vocational courses, it is best to know why we should pursue them. So, here are some reasons for the same. Have a look!
You Are Always Prepared
A vocational college will allow you to develop and receive recognition for the skills to kickstart your career.
Interestingly, many students have experienced that they often opt for generic qualifications and later find out they are not adequately prepared for the work. Of course, some qualifications might provide you with theoretical knowledge, but no one can ideally be prepared without practical training.
So, vocational courses help in such situations. They allow you to possess practical skills that you might need to perform a specific job role.
Offers Specialized Programmes
In order to succeed, a university needs to have connections with influential people in several industries. This means that the programs they offer and the curriculum are fine-tuned to ensure that they meet the demands of the current market standards.
Numerous opportunities exist in the vocational field, thus incorporating most economic sectors.
Depending upon the vocational training program you complete, you can pursue any career, like graphic designer, office assistant, bookkeeping, HR practitioner, etc. Additionally, many of these fields allow you to start your own business, thus making you less dependent on the current industrial state.
Flexibility
The top vocational courses often allow you to study via distance learning. This ensures that students begin their education when they want and from wherever they are based.
Moreover, studying via distance learning also allows you to continue working and handle your personal commitments much more quickly than other modes of study, which require you to study at all times!
Earning Potential
Regarding jobs and remuneration, vocational courses often lead to stable occupations with good pay grades. This is because the courses focus on trade theory and practical training that help people acquire industry-relevant skills. Companies and recruiters value these skills, thus assisting students in finding better jobs after completing the degree.
Also Read: Top Unconventional Courses after Engineering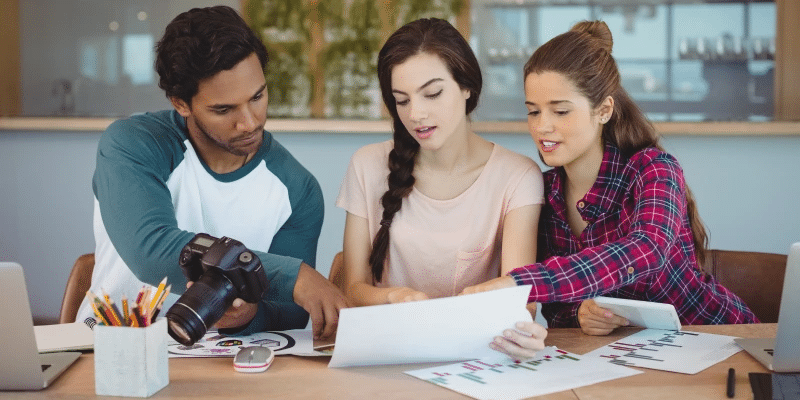 Top Vocational Courses To Look Out For
Now that you know why students pursue such courses, let us look at the top vocational courses so that you can better understand which course to go for!
Tradesman
Also known as a handyman, this vocational course offers training in various aspects. These can include plumbing, home improvement, tools usage, etc. With this training, you will be qualified and trained to become a general tradesman, thus performing all sorts of work. Interestingly, the employment options are many, thus helping you get a decent job. The courses you can apply for are a diploma in mechanical technician, certified electrician, etc.
Hospitality
The hospitality industry has no dearth of sectors, but all are included in one degree, i.e., Bachelor in Hotel Management. This degree offers students all the practical training over the course of three years.
However, if you don't wish to invest three years, you can go for diploma or vocational courses in catering management, food and beverage services, culinary, hospitality, baking, etc.
Since these certificates focus on just one aspect, they run for a shorter period of time and cost less than a bachelor's degree. Employment options in hospitality include hotels, restaurants, catering services, resorts, etc. You can even run a hospitality business of your own by applying for such courses.
Flight Attendant
Air travel has been booming worldwide, thanks to budget airlines! As a result, the need for flight attendants has increased to meet travel demands. Moreover, various airline companies and training centers offer flight attendant training.
Interestingly, being a flight attendant has its own perks, i.e., traveling to many places, generous salary, etc. Thus, all in all, a flight attendant is a great vocational arena that can offer you growth and excellent career opportunities.
Digital Marketing
Many courses cover a range of subjects from SEO to other marketing diplomas, like technical web development, design training, etc. Depending upon your skills and preferences, you can choose to have a training digital marketing course or a specific field associated with the same.
This field has been growing steadily. And there is no shortage of career opportunities in digital marketing companies. So, you can take your chance here as well!
Language Expert
This is one of the top vocational courses candidates apply for. This course is often taken by students fluent in two or more languages. This means that you either need to be a native speaker or apply for an undergraduate degree to learn a language.
Many government agencies, universities, embassies, etc., hire translators, interpreters, and foreign language teachers. Thus, knowing a foreign language can help upskill and broaden your employment options.
Animation
Animation is defined as creating an illusion of motion by rapidly displaying a sequence of static images that are different from one another. Well, this is a less-trodden path, but the market is steadily booming. Honestly, this will be the next most significant market in the coming years.
Moreover, the market for animators is growing in India and globally, thanks to the movies like Avatar, Narnia, etc., that grace the screen every year with stellar performances.
If you wish to pursue this course, you must primarily have an inclination towards drawing or sketching. Further, you can apply in industries like advertising, gaming, television, education, etc. Thus, it is a slowly growing field that can offer numerous opportunities to you!
Some additional courses include:
Banking & Finance
Beautician
Cinematography
Multimedia
Human Resource Management
Fashion Technology
Interior Designing
Accessory Designing
Diet & Nutrition
Journalism
Housekeeping
Retail Business
Law
Office Management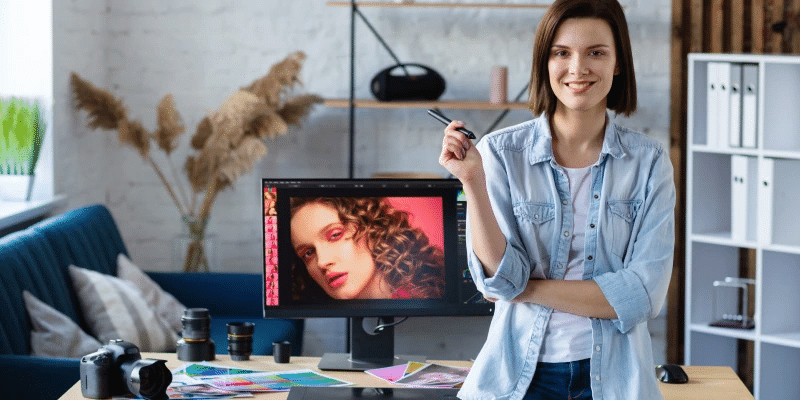 Enhance Your Skills, Get Better!
So, if you have a passion or a dream of pursuing a specific course or entering a particular field, vocational courses can help you with this. Many institutions and universities offer such courses. Therefore, you can select a course that suits you well and provide amazing growth and career opportunities.
Whatever you decide, we hope you find success, fulfillment, and satisfaction in your career!
Let us know in the comments below what curse you would opt for!