Having technical skills implies that one has the ability to carry out a task in different roles, like IT, engineering, finance, mechanics, and so on. For example, a typical set of technical skills might be programming, analyzing complex figures or using specific tools. Well, these are just some of the technical skills employers look for.
Technical skills are sometimes called 'hard skills' because you can acquire or get certifications in them.
Of course, they differ from soft skills, which are less tangible, i.e., communication, teamwork, employee motivation, etc.
Moreover, technical skills can be developed depending on your preferred career plans. For instance, you can learn numerous programming languages if you wish to become a software developer.
Wish to know more about this? Then, hang on to this guide, wherein we will discuss the top technical skills employers look for, along with their significance for business.
So, let's get started!
What Are Technical Skills?
Before discussing the best technical skills employers look for, it is vital to note that they are essential for a business for numerous reasons. No matter which industrial sector you work in, the tasks that employees perform every day depend upon the different tools and processes.
It is vital to ensure that the employees' technical skills help them successfully perform their routine jobs. Offering employees the skills they need leads to satisfied and motivated employees, resulting in better productivity.
This all results in a business having a competitive edge over others!
Also Read: How To Coach Your Sales Team On Soft Skills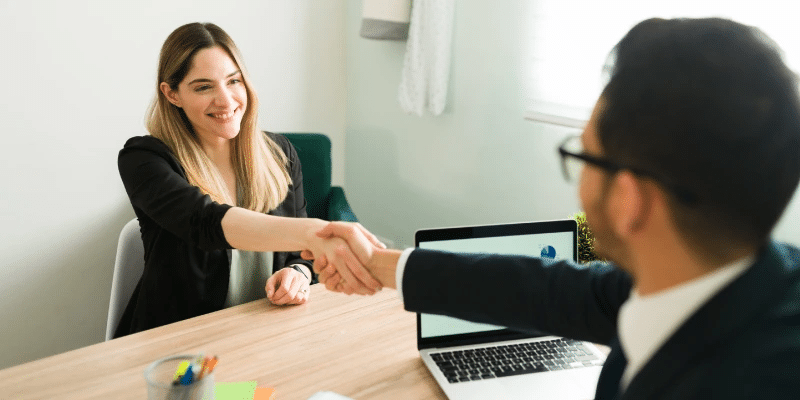 List Of Technical Skills Employers Look For!
When considering technical skills to add to your CV during a job search, consider the job requirements.
For instance, there is no point in acquiring technical skills in a specific programming language if you are looking for a job role as a video editor.
Well, here are some technical skills that employers look for. These skills can help the business thrive, which is why companies are looking for employees with both hard and soft skills!
Programming Languages
Programming languages are not just reserved for developers. Other IT staff, like project managers, customer service teams, etc., need to have a basic understanding of programming to support consumers or coordinate projects.
Some of the examples include:
Java
CSS
Python
HTML
SQL
C++
Microsoft Suite
It is one of the popular office software programs. It is needed for several roles, from administration to management across various industries.
So, if you wish to learn about different Microsoft Office functions, several certifications are available. In addition, it is a good way for you to demonstrate your knowledge level.
Microsoft Office includes the following programs:
Word
Excel
Outlook
Access
PowerPoint
SharePoint
Operating Systems
Although knowledge of the intricate working of programming allows basic computing functions to work. But if you desire a role in IT, software development, cybersecurity, etc., then you need to know how operating systems work.
You can select from the central operating systems like:
In addition, you can also focus on Android & iOS operating systems for mobile app development.
Project Management
Effectively coordinating resources, budgets, and people as a project manager is one of the top technical skills employers look for.
Project managers are required in every industry, ranging from construction to digital design!
Moreover, project management knowledge is one thing, but demonstrating the efficient use of popular software systems makes all the difference!
These can include:
Asana
Microsoft Teams
Slack
Cloud Computing
Today, businesses are utilizing the functionality & scalability of cloud computing to help with remote storage, creating APIs, etc. So, if you want to land a role in software or web development, showcasing your cloud computing skills will give you an edge over others.
In addition, you can sign up for various certifications and diplomas to acquire cloud computing skills!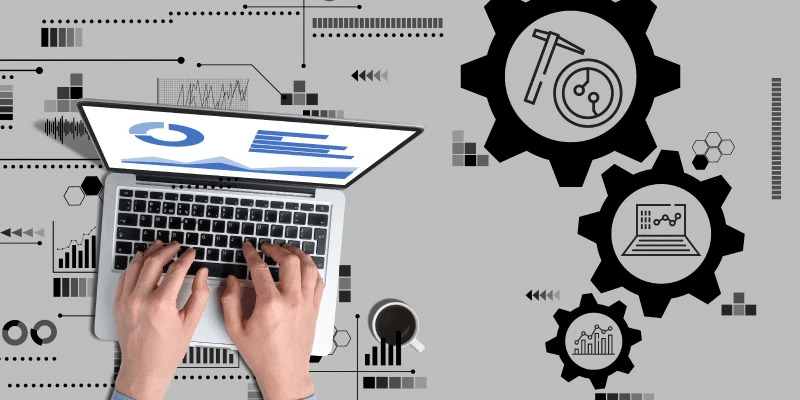 Technical Writing
Technical writing is a skill that amalgamates deep technical knowledge with the capability of writing clearly & concisely.
Technical writers have knowledge regarding numerous technologies, products, and services. They further use this knowledge to create content pieces, like operating manuals, marketing material guides, user guides, repair instructions, etc.
Social Media Skills
Specifically relevant for people working in marketing companies, mastery over various social media platforms can make an applicant an excellent choice.
However, different strategies are required to maximize exposure on social media platforms. For instance, things that work well on Facebook might not work successfully on LinkedIn.
LinkedIn is a social network primarily designed for professionals in the world of work. But, of course, there are several other platforms as well, which are used by social media managers to help schedule & edit social media posts.
For instance, you can acquire the following skills:
Accounting Software
Every company needs accounting software, from sole traders to multinational organizations, to monitor profit, allocate payments, and keep the business moving ahead.
As an employee, you can discover numerous software options for your company to fulfill its accounting needs. Thus, developing this skill will help you if you intend to head towards the finance department!
So, this technical skill is specifically for employees looking out for jobs in the financial sector.
Web Development
Another one of the best technical skills employers look for is web development!
Today, everything is online, and web development is a career that is very much in demand.
Excellent web developers have various technical skills. However, some web developers can choose to focus on a specific area and become an expert in that. The areas are as follows:
HTML/ JavaScript/ CSS
Debugging
Backend Developing
WordPress
Squarespace
Frontend Developing
GIT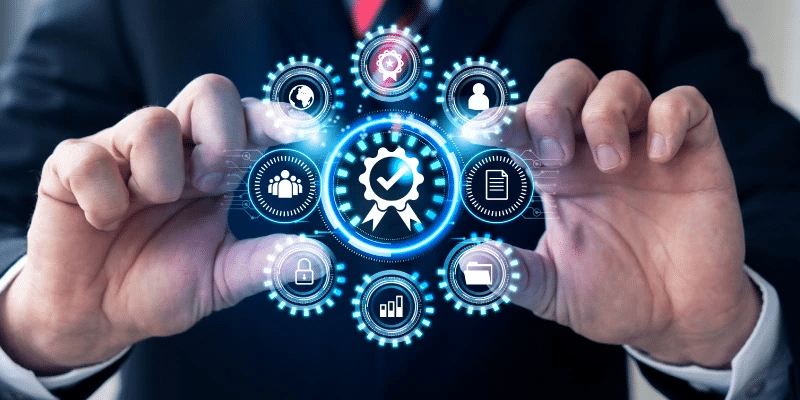 Cybersecurity
In this era of digitization, cybersecurity is a significant concern among business owners.
Data breaches can have adverse impacts on the business. From the loss of clients to the leaking of confidential information, the company can face irreparable damage to its reputation.
As a result, cybersecurity professionals come into the picture in such scenarios. No wonder their demand is increasing rapidly!
Security management is a technical skill wherein specialists acquire the knowledge to identify loopholes, pinpoint any system vulnerabilities, and tailor practices to strengthen how information is managed!
So, learning about information security and acquiring this skill can add value to your application, specifically if you wish to enter an IT or data management role!
Research Skills
You might have amazing research skills if you have completed a degree in any field. But if you haven't had to research during the degree, you must know that research skills are one of the critical technical skills employers look for.
Good research includes finding, understanding, analyzing, and presenting relevant information from multiple sources for a specific reason.
Remember, this is much more than reading an article and making notes. In addition, technical skills include analyzing numerical data, going through technical/ industry journals, conducting interviews, etc.
Artificial Intelligence
Another niche technical skill is AI, i.e., Artificial Intelligence. This skill is becoming increasingly critical in software & web development companies.
Skills in AI encompass programming language knowledge and understanding of data analysis, neural network architectures, hardware development, etc.
So, it's time to acquire this skill as it is highly in demand and is here to stay!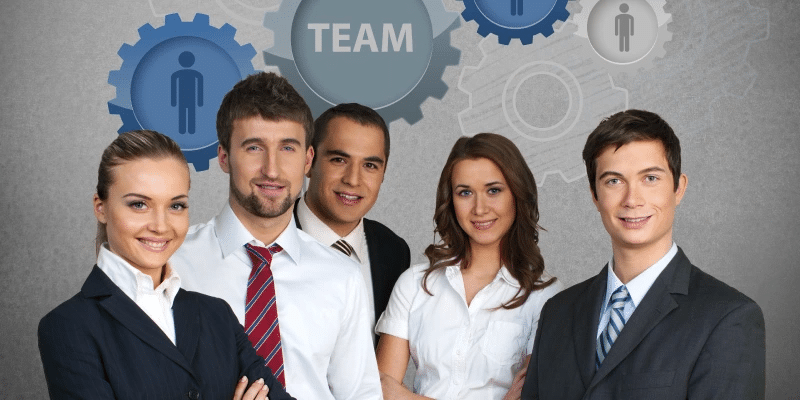 Learn More Skills, Build Your Career!
Technical skills are integral in the workplace, and ensuring you have skills relevant to your chosen career, helps you stand apart from other candidates.
A significant benefit of technical skills is that you can learn them, improve them, and in many cases, work towards applying for certification or qualification.
This makes it easier to showcase your level of knowledge, proficiency, skills, and expertise to resolve their technical issues to potential employers!
We hope this guide gave you relevant information regarding the top technical skills employers look for.
Let us know in the comments section what skills do you think are necessary for people seeking employment!
Also Read: Career Planning & Goal Road Mapping