Interior designing courses are increasingly becoming popular among national and international students for better career opportunities. If you think you have a creative side & wish to earn money from it, then this guide is for you!
Interior design courses teach you that design is more than color and fabric. It includes significant and interesting concepts like ergonomics, psychology, understanding light and space, and understanding technology to synthesize the designs.
In addition, these interior designing courses also teach the significance of building interpersonal skills so that you can listen and understand what your clients need.
So, if you see a future interior designer in you, hang on to this guide as we will discuss the top interior designing courses you can apply for after class 12th. These courses will help you have knowledge of the fundamentals of designing a space, knowing the basics of color theory, etc.
However, without digressing, let us begin!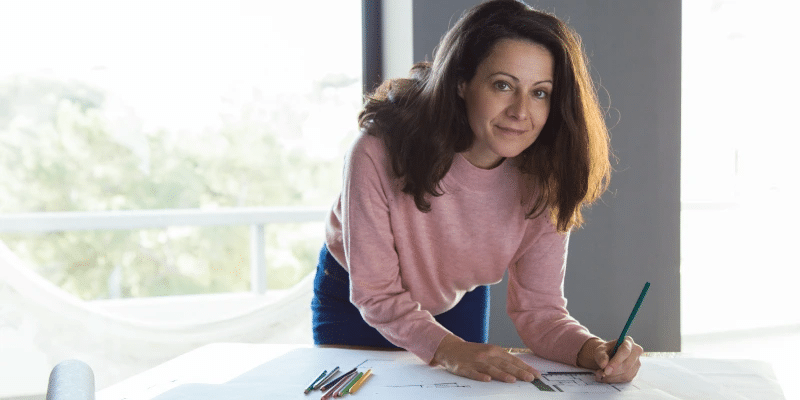 Who Is An Interior Designer?
Interior designers are professionals trained explicitly in decorating and furnishing indoor spaces. They create a functional and aesthetically pleasing place using design principles, furniture colors, textiles, etc.
Moreover, interior designers specialize in various types of designs, like healthcare, residential, commercial, etc. These professionals closely work with builders and architects to design furniture layouts and add finishing touches, i.e., floor covering and paint colors.
To become an interior designer, one must have a thorough knowledge of design principles, available materials, and their effects on other elements within a room or building. In addition, interior designers know how to enhance the intrinsic characteristics of a place. No wonder everyone is exploring their creative side!
Why Should You Pursue An Interior Designing Course?
Among students who always pursue technical degrees, like Engineering, Architecture, etc., interior designing courses offer you the satisfaction of transitioning a house into a home for its residents.
As a matter of fact, interior designers enhance the nature and beauty of a place. Thus, if it sounds like something you'd like, interior designing jobs are the best fit for you!
So, all in all, interior designing courses allow you to portray your creative side and keep your toes with the technical processes.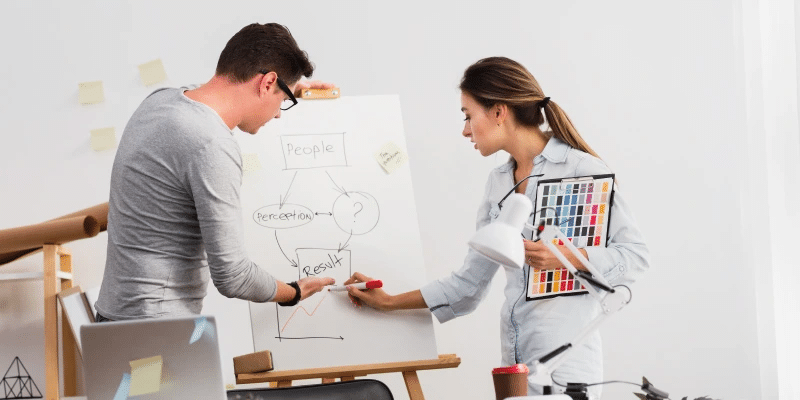 What Does An Interior Designing Course Entail?
In the university, you will acquire knowledge & techniques of interior design. Pursuing this course can be challenging as it is an upcoming field. Thus, it is crucial to learn all techniques while building on your style.
In addition, different interior designing courses focus on the creative side of design and simultaneously teach students strong technical, management, and business skills. The duration of every design course ranges from one to three years.
However, you must note that you can be an interior designer without a degree. But those with a professional degree are preferred as they have the apt knowledge, skills, and expertise.
Also Read: Top Vocational Courses
Top Interior Designing Courses
Since the former education is better for interior designing courses, you must research your options beforehand. In addition, many interior designing job roles demand that their employees have professional experience, classroom education, and qualify for the standardized exam.
Here is the list of the best interior designing courses that you can apply for if you wish to become an interior designer!
Master Of Arts
Master Of Arts is an advanced course you can take to have in-depth knowledge of interior design. You can take this course after completing a bachelor's degree. Interestingly, it is a two-year course, and students can pursue it part-time, in correspondence, full-time, or in a distance mode.
In order to apply for this course, a candidate needs a bachelor's degree from a UGC-recognized university. In addition, a candidate must score 55% in their graduation!
Master Of Fine Arts
A Master Of Fine Arts is another postgraduate degree alternative that involves the study of visual and performing arts. It is a specialization course of two years that offers a broad range of career opportunities to refine skills in a specific field.
Candidates can apply for this degree if they wish to pursue Architecture or interior design!
To be able to apply for this course, one needs a bachelor's degree and an aggregate of 50% – 60%.
However, the eligibility criteria may vary depending upon the university you are in!
Master Of Professional Studies
The Master Of Professional Studies combines the knowledge of traditional graduate degrees with industry-relevant skills that can help one in the workplace.
In addition, this degree offers theoretical and practical knowledge to students who wish to excel in interior design, having both traditional and modern skills!
Master Of Interior Architecture
Master of Interior Architecture is a hybrid course combining architecture and interior design. The course offers expert design knowledge and covers topics like interior design for healthcare or commercial buildings.
This course may help you develop critical thinking, decision-making, problem-solving, and other organizational skills that can benefit you in the long run.
In addition, one must have a bachelor's degree from a recognized university to apply for this excellent course. However, the minimum aggregate score varies depending on different universities. So, you'll have to look for the minimum aggregate yourself if you decide to opt for the course.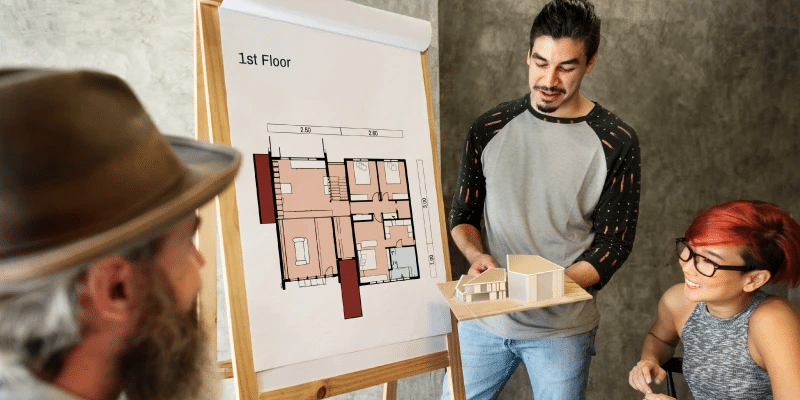 Masters Of Fine Arts In Interior Design & Architecture
As the name implies, this Masters of Fine Arts course focuses on the theory of interior architecture and design. It includes studying the advanced techniques of designing. In addition, the curriculum consists of concept and design development, research, creative ideas, universal issues, and digital media.
Furthermore, you can consider certification and diploma courses focusing on well-being, human health, and safety in the design process. Finally, they focus on fine-tuning the technical knowledge, thus honing your creativity.
Masters In Product & Interior Design
The Masters in Product & Interior Design offers a methodological toolbox to students that will help them design products effectively in various sectors. In addition, this course teaches art, construction, architecture, business, etc., so the students excel in different sectors!
How To Choose The Suitable Interior Designing Course?
There aren't many interior design course choices out there. Therefore, you need to find the one that is suitable for you.
Here are the five key points to keep in mind before selecting the right course.
Make sure the university is accredited.
Understand what program is better for you, i.e., focused or flexible.
Check how relevant the course is, as some courses are hypothetical and might not offer much practice in the field.
Check the eligibility requirements of the university you are applying to!
Understand if you wish to work on large commercial projects or work on designing the domestic sector or just do it for friends and family. Choose the course accordingly.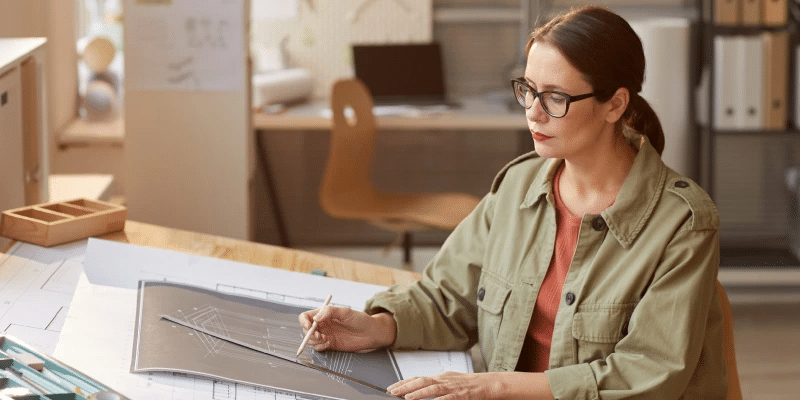 Conclusion
Every field requires hard work, dedication, aptitude, and patience. And interior designing is no exception!
The skills that you acquire after completing the course are bound to help you in the long run. Needless to say, you'll have a successful and fulfilling career!
So, if you are intrigued and wish to become an interior designer, apply for these courses. They will offer you deep insights into the field, thus enhancing your skills, knowledge, and expertise.
Let us know in the comments below which course you plan to go for!
Suggested Read: Career Planning & Goal Road Mapping