So, you wish to control your mind. Right?
Maybe you wish to stop thinking about a recent breakup, get over a job rejection, or keep your mind off something else. But unfortunately, negative and unwanted thoughts keep coming back, thus causing frustration and distress.
If your situation is the same, then you are not alone! Everybody wants to get rid of negative thoughts, and it's okay to have trouble convincing yourself to buck up when feeling downcast in the face of stress and other complexities.
In order to control your mind, it is vital to note that your mind belongs to the realm of science fiction. However, you can definitely change your mindset.
So, are you ready to control your mind, change your thought process and ward off negative emotions/ perceptions? If yes, then make sure you read the article till the end.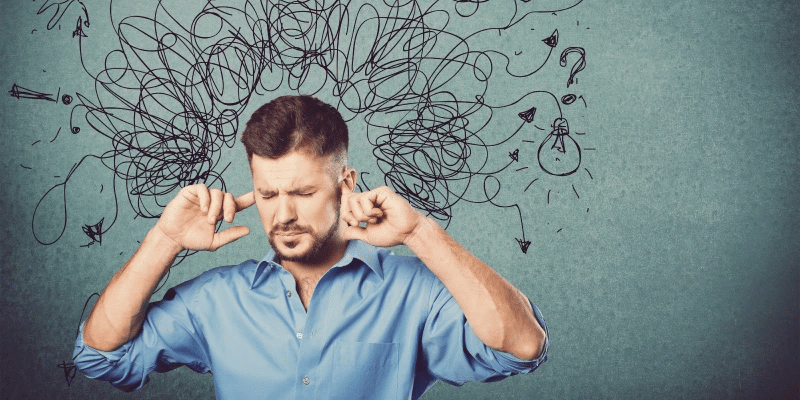 Who Is Thinking My Thoughts?
Before you become the master of your mind, you must identify several unwanted 'squatters' living in your mind. So, if you wish to boss them, you must know who they are and what their motivation is. Then you take charge and evict them from your life.
Below are the four significant squatters that give rise to unhealthy and unproductive thoughts.
The Inner Critic
The inner critic is your constant abuser, and it majorly includes:
Other people's word
Thoughts and perceptions you have created based on others' expectations
Comparing yourself to other people
The things you keep on telling yourself as a result of painful experiences, like betrayal and rejection. Your interpretation creates self-doubt and self-blame, which can harm you in the long run.
The inner critic is encouraged by pain, low self-esteem, lack of self-love, and lack of self-acceptance. Thus, don't let it mistreat you!
The Worrier
Do you live in a world of 'What Ifs'? If yes, then you are a worrier rather than a warrior.
The Worrier is encouraged by fear, which is often irrational and has no solid basis. Moreover, this person is fearful, thinking about what will happen.
The Troublemaker/ Reactor
This one squatter triggers anger, frustration, and pain. These triggers often stem from the unhealed wounds of the past. Thus, any experience closely related to the past wound would set the troublemaker off!
In addition, the reactor has no real motivation and poor impulse control. It is run by past programming that no longer serves you!
The Sleep Depriver
This can include any number of squatters, including the inner planner, the rehasher, the ruminator, the inner critic, and the worrier.
The primary purpose of a sleep depriver can be:
A reaction to silence, which a person fights against
Taking care of business, you neglected during the day
Self-doubt, low self-esteem, generalized anxiety, and insecurity
But how to control these squatters? The solution lies in the following section!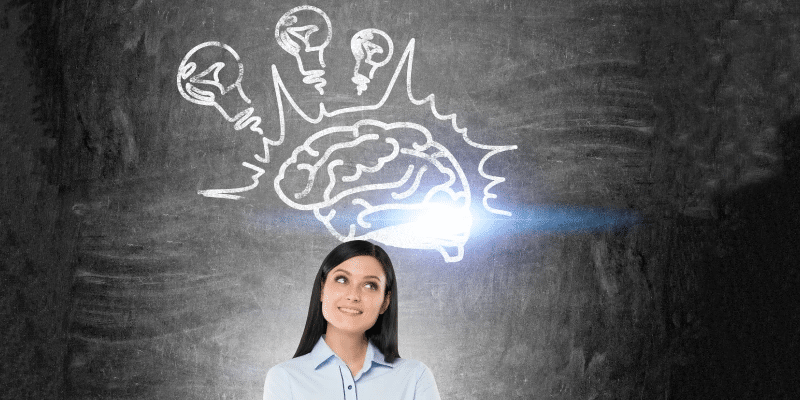 How To Control Your Mind & Master Your Thoughts?
You are the thinker & the observer of your mind. You can control your mind, but you must pay attention to them so that you can identify 'who' is running the show!
So, below are some tips to control your mind and master your thought process!
Identify The Thoughts You Wish To Change
It goes without saying that you must know what you're thinking before you can start to manage it.
Nearly everyone experiences negative and discouraging thoughts from time to time. Thus, if you are currently experiencing life's challenges, you may find it harder to control your mind and ward off negative thoughts.
Well, occasionally troubling thoughts are pretty normal. They can be distressing but often pass quickly when you don't engage with them. Some of the thoughts might include the following:
Rumination
Negative self-talk
A fixed pessimistic look
Cognitive biases
Identifying such specific thoughts & patterns can help you get over them, thus, allowing you to control your mind.
Try Meditating
Meditation is a great way to accept and get past your negative thoughts.
Additionally, meditation might not seem helpful in controlling your mind, especially when you start out.
You sit and relax, but no matter how hard you try to get past your mental exhaustion, random thoughts keep popping out, thereby trying to distract you.
But besides everything, meditation can help you change your mindset. Mindfulness meditation can help you become more skilled at focussing on things as they happen.
As you become more mindful, you will notice that you no longer need to pull your awareness back from troubling or distracting thoughts.
In addition, meditation also offers other benefits. For instance, it can help relieve the intensity of negative emotions, boost reliance and compassion, and slow age-related cognitive decline!
Isn't that amazing!?
Change Your Perspective
Self-talk can go a long way in helping you change your thought process, but the way you talk to yourself still matters!
Interestingly, addressing yourself in the first person doesn't have much impact. So try the third person instead. Here's an example:
Instead of saying, 'I feel miserable, but I have had so many complex life situations. So, I can deal with this too!'
Try saying, 'I know you feel miserable right now, but you have also worked hard to cope with other challenges! And I know you have the strength to face this new problem too'!
It might initially feel awkward, but this cognitive reappraisal strategy offers many benefits. Thus, changing your perspective helps trick your mind into considering you as another person, thus giving you distance from your own hardships!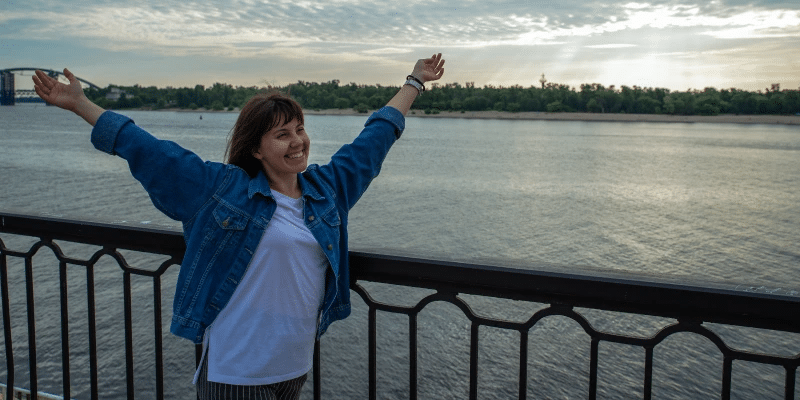 Focus On The Positives
Positive reframing is yet another reappraisal strategy that can help you gain control over your mind.
Well, reframing won't change the actual outcome of a situation, but it can tailor the way you feel about your life's situations.
Suppose you slipped and fell from the stairs. You didn't sustain any life-threatening injury but broke your ankle. As a result, this puts you out of commission for several weeks and leaves you disappointed and irritated with yourself!
In such circumstances, blaming yourself will only make you feel worse. However, self-compassion can help you accept disappointment and be careful the next time.
For instance, you can walk down the stairs attentively instead of running or walking hastily. Tell yourself you will be cautious next time and feel grateful for your life! Embrace it.
Try Journaling
Expressing your thoughts might not change your mindset immediately, but it can help you overcome unwanted feelings.
The simple act of journaling is often enough to reduce the intensity of a negative thought. We understand it might feel challenging and scary to accept distress, but putting those feelings down on paper enables you to acknowledge them!
Interestingly, if you wish to keep even more distance from those upsetting thoughts, you can even try writing them down in a narrative form, i.e., like a story.
Thus, journaling can help you feel comfortable with expressing difficult emotions. In addition, it can also enable you to find patterns of unhelpful thoughts or behaviors.
Seek Professional Help
Learning how to control your mind is sometimes easier and sometimes easier said than done! You might try those tips, but sometimes there are situations out of our control, which is why we need professionals to help us!
Some symptoms that require professional help include:
Depression
Anxiety
Obsession
Compulsion
Intrusive thoughts
Overly suspicions
Lingering grief
A therapist can help you recognize the underlying causes of these symptoms and explore potential solutions. Moreover, therapy offers space to work on self-compassion and practice positive self-talk.
So, seek therapy if you think the situation is getting out of control.
Control Your Mind & Take Charge Of Your Life!
Your mind is a tool, and just like any other tool, it can be utilized for either constructive or destructive purposes!
You can let unwanted, undesirable, and destructive forces occupy your mind. Or you can choose positive factors, like peace, gratitude, compassion, joy, love, etc.
Remember that your mind can become your best friend, biggest supporter, and someone you can count on! You can be in control of your mind. Just think about it!
So, what do you want your mind to become – a friend or an enemy? The choice is yours!