Do you want to be happy? Do you struggle to stay content? And do you wish to know how to find happiness? If you responded YES to all these questions, then this guide is for you.
Irrespective of your version of true happiness, living a happier, more fulfilling, and satisfied life is within our reach. A few tweaks in your habits can help you get there!
See, there is no doubt about the fact that habits matter. If you have ever tried breaking a bad habit, you would know how well ingrained they are!
Well, good habits are deeply ingrained too! So, why not work on making positive habits a part of your routine?
If we look closely, we will witness that happiness is directly connected with habits.
So, here we are with this guide on how to find happiness. We will discuss what happiness exactly is, how significant it is, and how to inculcate it. So, hang on and read it till the end!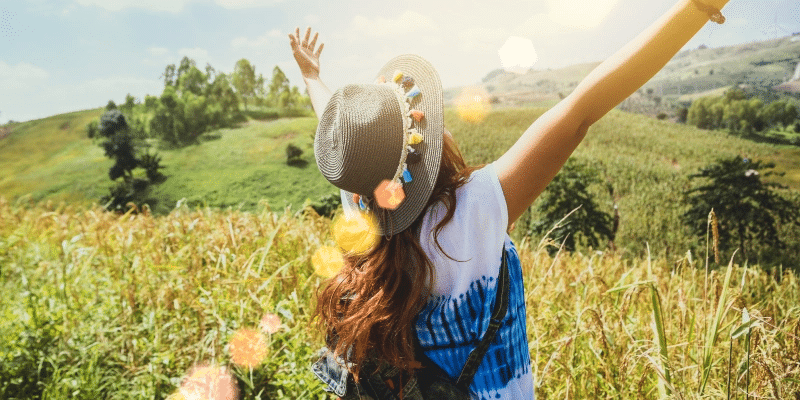 What Exactly Is Happiness?
People search for happiness, but the meaning of that word varies from person to person.
To be happy is to experience a combination of joy, fulfillment, satisfaction, contentment, etc. When we talk about happiness, we always tend to express how we feel in the present moment or how we feel about life in a broader sense.
Since it is an extended term, many psychologists often term happiness as 'subjective well-being'. Just as it sounds, subjective well-being focuses on a person's personal feelings about their life in the present.
The key components of happiness include:
Everyone experiences both positive & negative emotions, feelings, and moods. So, happiness is generally linked to experiencing more positive feelings alongside negative ones.
Life satisfaction implies how you feel about different areas of your life, including your relationships, achievements, work, and other things you consider vital.
Signs Of Happiness
While the perception of happiness may differ from person to person, there are some critical signs of joy to look for when assessing happiness. Here they are!
Living the life you wanted
Going with life's flow
Willingness to take life as it comes
Feeling that your life's conditions are good
Feeling satisfied with your life
Being positive
Acknowledging your achievements in life
Being open to new ideas and perspectives
Experiencing gratitude
Sharing your happiness and joy with others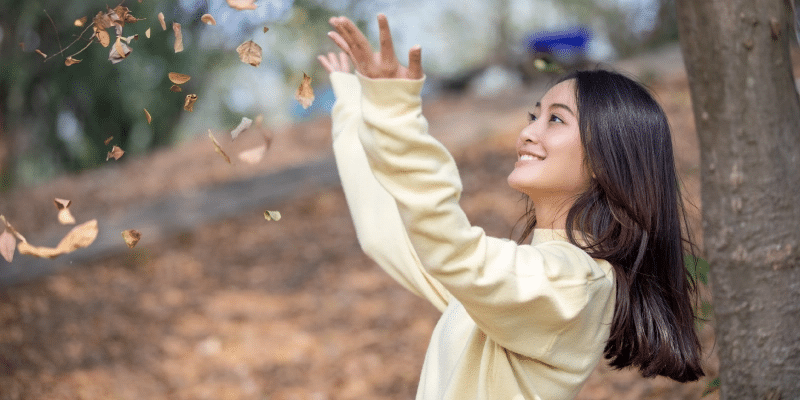 Significance Of Staying Happy
The significance of being happy is the next in this guide on how to find happiness.
While many components of a meaningful life exist, nothing suffices for happiness and contentment. So, to better understand this concept, here is why one must stay happy!
Happy people are successful
They maintain better relationships
They have less stress
Content people live longer and more fulfilled lives
They are more creative
They are healthier – emotionally, mentally, and physically
They are generous
Happiness is the most essential experience we want for those we love, including ourselves. We always want to be happy and want those around us to be happy as well. Thus, we need happiness in our lives for many reasons, rather than just being happy emotionally!
How To Find Happiness In Life
Here's a look at some of the daily habits to help kickstart your quest on how to find happiness. But, remember your version of joy and contentment can differ from others.
So, here is how you can seek happiness in life. Take a look!
Smile
You tend to smile when you are happy. Interestingly, it is a two-way street.
We smile because we are happy, and smiling causes the brain to release dopamine, which makes us happier.
Moreover, many studies also claim that smiling and happiness could be linked to facial expressions as they may have a modest influence on emotions.
However, this doesn't mean you have to go around with a permanent grin plastered on your face.
So, the next time you feel low, smile and see how you feel. You can even try beginning your morning by smiling. As a result, you will see that your day will go just amazing!
Eat With Mood In Mind
Your food choices can impact your overall physical health. However, eating certain foods might also alter one's mood. They are:
Carbohydrates release serotonin – a feel-good hormone. So, it's better to minimize the intake of foods high in starch and sugar as the energy surge is relatively short, and you can crash anytime.
On the other hand, choosing complex carbs, like beans, vegetables, whole grains, etc., can help you avoid a crash while providing serotonin.
Highly processed and fried foods tend to leave you feeling down, and you might skip meals because of this, which is unsuitable for your physical and mental health.
These are found in fatty fish and are said to have anti-inflammatory effects that extend your overall brain health. You may want to consult your doctor about taking a supplement if you don't eat fish.
Lean Meat, Dairy, & Legumes
These are high in protein. Protein-rich foods release dopamine and norepinephrine, which boosts energy and concentration.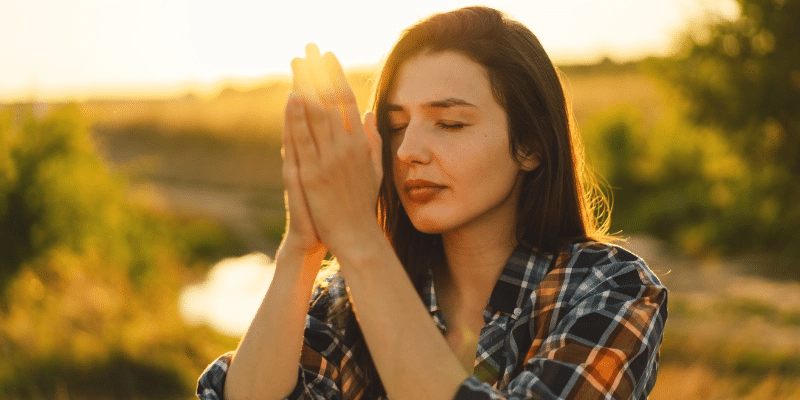 Practice Gratitude
Simply being grateful for what you have can boost your mood, along with other benefits. For example, many people believe that practicing gratitude can significantly impact feelings of hope and happiness.
For instance, you can start each day by acknowledging one thing you are grateful for. You can do this after you wake up or while doing your daily activities.
As you go about the day, consider keeping an eye out for pleasant things. They can be as big as a promotion or as small as helping someone.
With a bit of practice, you might even become aware of all the positive things around you.
Acknowledge Unhappy Moments
Having a positive attitude is good, but bad things happen to everyone. It's just an inevitable part of life.
So, if you get some bad news or you have made a mistake, don't pretend to be happy.
Acknowledge the feeling that you are unhappy and let yourself experience it momentarily. Then shift your focus towards what made you feel this way and how you can recover from it.
Think about it:
Would deep breathing help? Or a long walk outside? Or talking over with someone?
Let the moment pass, and pamper yourself a bit. Remember – no one is happy all the time!
Avoid Comparing Yourself To Others
Whether it happens in your personal or professional life, it is easy to fall into a place where you begin comparing yourself to others. Well, what do you think is the result?
You might experience discontent, low self-esteem, depression, anxiety, and whatnot!
Thus, peace of mind and contentment are well worth the effort it takes to avoid comparing yourself to others.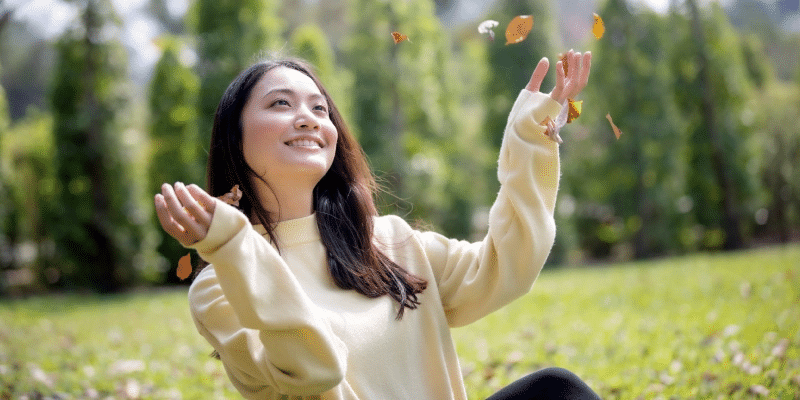 Live Joyfully!
Your happiness depends upon you and several other factors like sleep, eating, exercising, inculcating good habits, and much more.
Whatever you do and wherever you go – the common thread is that happiness is ever-changing. So if you genuinely wish to pursue happiness, surround yourself with positivity and look beyond your current life situations, both in terms of people and place.
Also, make use of the tips mentioned above and begin on the path to happiness!
Suggested Read: The Science Of Happiness