Every year, 50,000 to 70,000 students give the CLAT exam to become successful lawyers in India. Yet there is so much to law than just becoming a lawyer. For instance, the legal landscape offers various courses in criminology, cyber law, social work, etc. In short, there is no dearth of post-graduation courses after BA.LLB.
If you are a BA.LLB graduate looking for a further study course, keep reading this guide, as we will tell you some of the best post-graduation courses after BA.LLB.
So, without digressing, let us begin!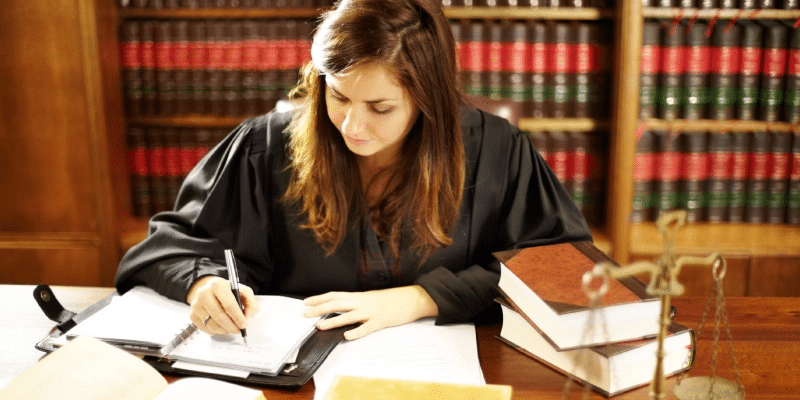 Why Study Law?
Law is one of the most common career choices taken up by students. But have you ever wondered why so many students take the law exam every year?
Well, the answer lies in the following points! Take a look!
Strong Foundation For Academic Studies
The law sets a strong foundation for students that is helpful in the long run. For instance, they can combine their legal knowledge with business and accounting, thus merging their expertise with a range of non-law degrees.
Various Career Options
Besides becoming a lawyer, law graduates are also desired in many other fields, like commerce, social work, politics, academia, etc. Thus, you will find that studying law can take you about anywhere, and you can explore numerous fields.
Financial Stability
We all work hard to achieve financial stability, right?
This is one thing we all want, irrespective of whichever field we are from!
Obtaining a law degree might not guarantee immediate success or a substantial amount of money, but it is close! The professional qualification allows you to enjoy job satisfaction, job security, and a higher salary than those without.
Critical Thinking, Reasoning, & Analytical Skills
The skills, expertise, and knowledge one gain from studying law facilitate students to analyze both sides of complex issues that may arise. In addition, law professionals devise the best solution for every issue because they have critical thinking & strong reasoning skills.
Awareness Of Rights & Responsibilities
Being unaware of rights and responsibilities prevents law professionals from being better human beings. Studying law allows students to comprehend the reasons behind such rules and regulations, thus becoming aware of them. Moreover, these professionals also encourage others around them to know their rights and become evolved human beings.
Self-Confidence
Applying for post-graduation courses after BA.LLB helps develop confidence in students. Law graduates often work in groups and actively participate in numerous discussions and debates, thus nurturing self-confidence and self-esteem.
Better Communication Skills
Law students develop the ability to stick to the argument depending on the evidence provided. And this might seem quite complicated for common people to do so!
Arguing and trying to prove one's points require excellent communication skills, problem-solving capabilities, and independent thinking. As a result, law graduates adapt themselves to different transitions and situations.
With such compelling benefits, we can clearly see that obtaining a law degree is not at all easy. The standards are pretty high, per se! Thus, studying law is demanding and, indeed, an intellectual challenge.
So, if you decide to take on this challenge, the following section talks about the post-graduation courses after BA.LLB. Take a look!
Also Read: Top Vocational Courses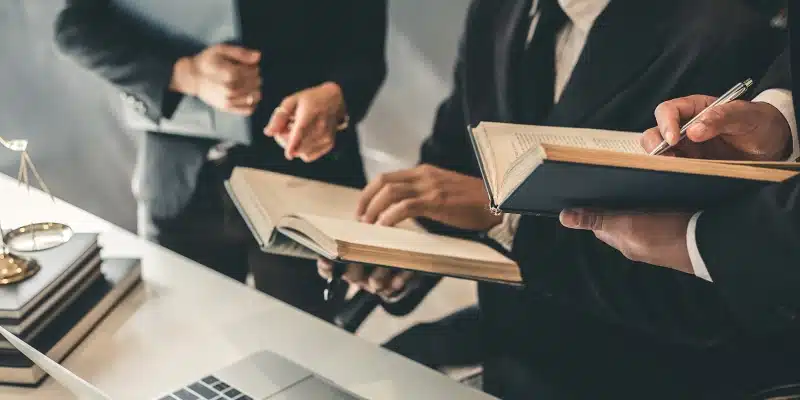 Post-Graduation Courses After BA.LLB
Are you confused about selecting the best post-graduation course to pursue after BA.LLB. Don't worry!
Here is the list of post-graduation courses after BA.LLB, you can apply to. Always remember to select a course that suits you!
LLM
LLM is the most typical and popular course one applies after completing graduation. However, candidates who wish to apply for a specialization in any area can apply for this course.
LLM enables one to gain knowledge and build a strong foundation in the selected specialization area. In addition, LLMs help lawyers with research and training. After pursuing this post-graduate course, students can also build a career as a legal professor.
Below are some specializations of LLM.
Constitutional law
Jurisprudence
Insurance Law
Environmental Law
Intellectual Property Law
Taxation Law
Human Rights
Governance & Corporate Law
Masters In Public Administration
This is another one of the most common post-graduation courses after BA.LLB. It is a two-year postgraduate program aiming to impart knowledge of public affairs while focusing on policy design & analysis.
Through this course, students will be well-equipped with industry-relevant skills to serve in executive positions in both Government & Non-Government organizations.
The applicants will focus on numerous areas during this course, like policy development, public administration principles, policy implementation, and much more!
MA Political Science
After graduating with BA.LLB, you can opt for an MA in Political Science, a two-year post-graduate course. This degree prepares students for a career in political analysis, psephology, and policy making.
This is an excellent course for students who wish to build a political career. Through this course, students will get well-equipped with significant knowledge of the political world and history & gain a socio-political understanding of prevalent problems.
Masters In Business Law
Masters In Business Law has been specifically designed for students who want to specialize in this particular niche. This program focuses on practical complications arising during legal obligations and regulatory framework compliance.
Some of the subjects taught in this course are legal practice, legal education, research methodology, commercial arbitration, banking law, insurance law, intellectual property, etc.
Masters In Social Work
Masters in social work is another one of the top post-graduation courses after BA.LLB. It focuses on social development and mapping out future events and happenings.
Having a legal background, BA.LLB students can attend this course if they wish to serve the society. This course has specializations, like:
Criminal justice
Gender inequality
Mental health
Human rights
MBA
MBA – the typical course every student, irrespective of the field he/ she is in, goes for!
Well, there's a reason everyone opts for this course, i.e., it offers broad career opportunities!
With an MBA, candidates can work in management firms with sufficient legal knowledge, skills, and expertise. Moreover, it is an amazing career option for people who wish to begin a business of their own while having a legal understanding of how to run it.
Thus, candidates can go for this course as it is a sure-shot way of having better career prospects!
Bachelor Of Education
B.Ed is a three-year program designed for people who wish to enter the academic field after becoming a law graduate. This degree is ideal for those who want to curate courses, like political science, legal aptitude, etc., at the school level.
Moreover, this course aims to introduce students to various pedagogies and curriculums along with giving a clear understanding of creating an inclusive environment.
Also Read: Top Unusual Careers For Commerce Students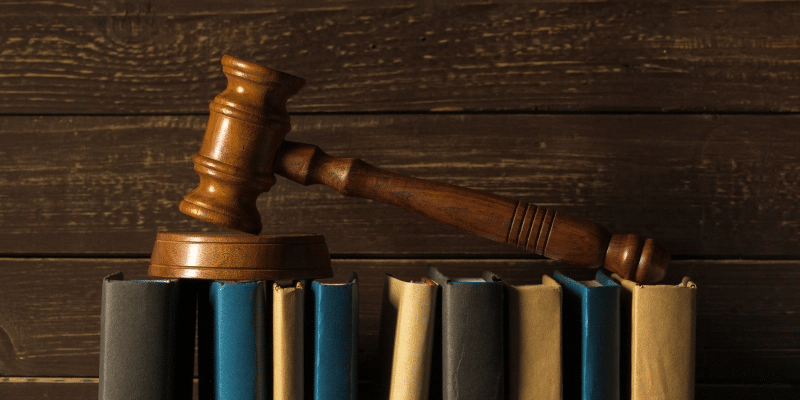 Bonus Alternatives To Look For After BA.LLB
After completing graduation in law, you can apply for various competitive exams, like:
Judiciary Exams
Judiciary Exams are one of the prestigious exams that the country holds. These exams take place for the position of judge in the legal fraternity.
Thus, after graduation, students can sit for judiciary exams like PCS (J) or HCS. Although the exam is hard to crack, with sheer determination and complete preparation, students can definitely get through this!
UPSC
One cannot ignore the benefits and perks that come with government jobs. They have never failed to amaze us!
Interestingly, to manage the leading official roles in the Government sector, there is a dire need for brilliant minds who can effectively tackle contemporary issues.
For this, UPSC, i.e., Union Public Service Commission, conducts national exams to recruit students for prestigious posts.
If you also wish to have a good position in the Government sector, you can go for the UPSC exam after completing graduation in law.
Wrapping Up!
Being a lawyer is a captivating business line that offers many chances for enthusiasts with a curious bent.
In addition, it is a highly influential career path, and if you wish to have an edge over other lawyers in your field, you must go for the post-graduation courses after your BA.LLB mentioned above.
But remember one thing, choose a course that offers growth opportunities and suits you in every way possible!
Also Read: Career Planning & Goal Road Mapping